An exciting slate of activities is planned for Fordies, SPPers, and IPPSters, with special activities for our '20 and '21 graduates, who we're very...
Learn more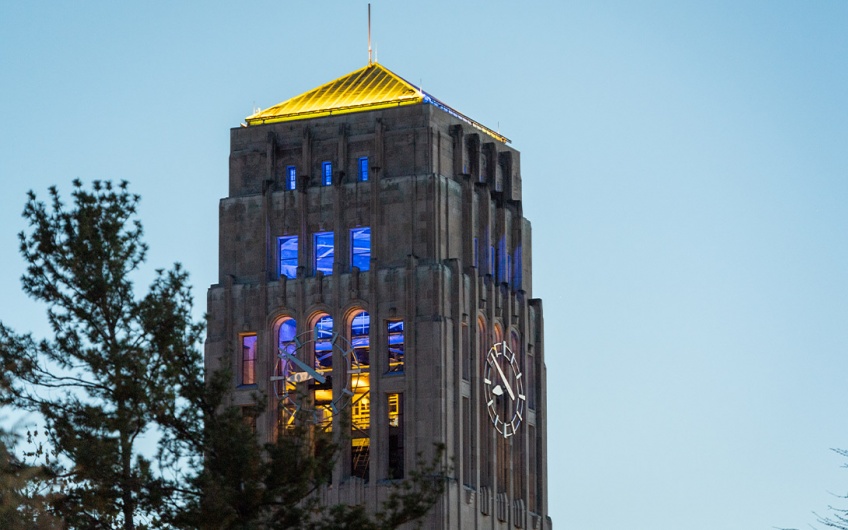 Connect with us
Stay connected. Get Ford School news, research, and more straight to your inbox and on your social media feed.

Dean: Michael S. Barr; Associate Dean for Academic Affairs: Celeste Watkins-Hayes; Associate Dean for Research and Policy Engagement: Luke Shaefer; Director of Communications/Executive Editor: Laura K. Lee (MPP '96); Art lead: Nicholas Pfost (MPP '15); Content strategist: Rebecca Cohen (MPP '09); Contributors: Olivia Bradish (BA '23), Jennifer Conlin, Katee Cole, David Pratt, Daniel Rivkin; Class Notes Editor: Elisabeth Johnston; Photographers: Austin Thomason, Peter Smith, Scott Soderberg, Philip Dattilo, Michigan Photography, Isaac Nico (MPA '22); Design: Savitski Design; Printer: University Lithoprinters, Inc.
Tell us what you think
fspp-editor@umich.edu or
State & Hill editor
Gerald R. Ford School of Public Policy
University of Michigan
735 S. State Street
Ann Arbor, MI 48109-3091
Top/cover photo
IEDP students in Puerto Rico's Bosque La Olimpia rainforest. Photo by Isaac Nico (MPA '22).