Date & time
Apr 30, 2021, 3:00-5:00 pm EDT
Location
This is a Virtual Event.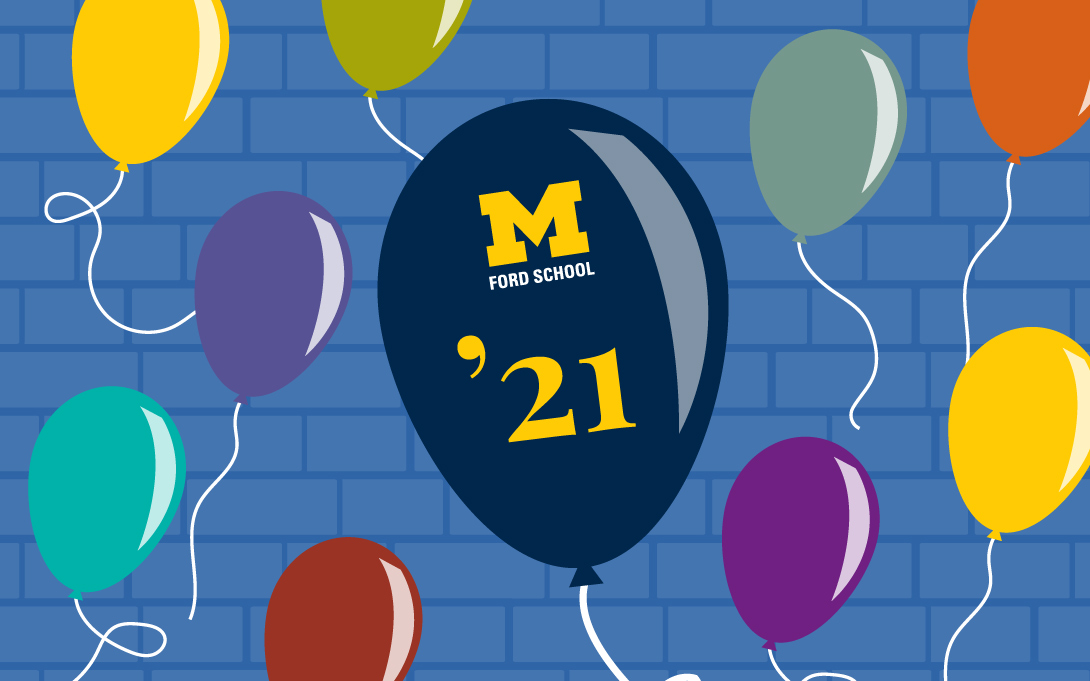 Join us for a virtual Ford School Open House—part of our 2021 commencement celebrations! Register to receive a Zoom link. 
The Open House will give the entire Ford School community—students, staff, faculty, and especially the families and friends of our graduates—a forum to meet and mingle.
There will be a number of breakout rooms for talking in small groups, and we hope that the gathering will have an informal, celebratory atmosphere. There is no agenda or schedule. Drop in anytime between 3pm and 5pm!
Class of 2021 celebration portal
Visit the Ford School's Class of 2021 landing page for more information on celebrating our graduates.