P3E Summer 2021 Student Showcase
Date & time
Jul 7, 2021, 12:00-1:30 pm EDT
Location
This is a Virtual Event.
Practical Community Learning Project (PCLP) and research fellows showcased their Summer 2021 projects and presented their findings to an audience of their peers, Ford School staff, mentors, and community partners.
Projects
"AHA Tobacco in School Elimination"
Community Partner: American Heart Association
Brenna Goss (BA) and Arron McDonald (BA)   
"Analysis of Political Reform Strategies for Michigan"
Community Partner: Michigan Consensus Project
Mandy Mitchell (MPP)
"Michigan Parenting Time Guideline - Accessibility and Usability Evaluation"
Community Partner: The State Court Administrative Office Friend of the Court Bureau
Brenna Healy (BA) and Gerald Sill (BA)
"Policy Primer for Local Government Officials - Landscape Analysis"
Community Partner: Detroit Department of Civil Rights, Inclusion, and Opportunity
Nicholas Birdsong (MPP)
"Soil Reclamation Best Practices Research Review"
Community Partner: Michigan League of Conservation Voters
Sam Stragand (MPP)
"U-M-Flint Office of Economic Development, Scan of Cybersecurity Training Programs"
Community Partner: University of Michigan - Flint
Molly Ryan (BA)
Have any questions?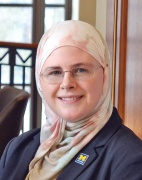 Administrative Coordinator/Project Coordinator, Weiser Diplomacy Center, Center for Local, State, and Urban Policy
Weill Hall
735 S. State St. #5246
Ann Arbor, MI, 48109
Contact