Lessons learned: Michigan's Coronavirus Task Force on Racial Disparities
COVID-19 reflections: A series on race, health & economic justice
Register
Date & Time
Jun 10, 2022, 10:00-11:30 am EDT
Location
This is a Virtual Event.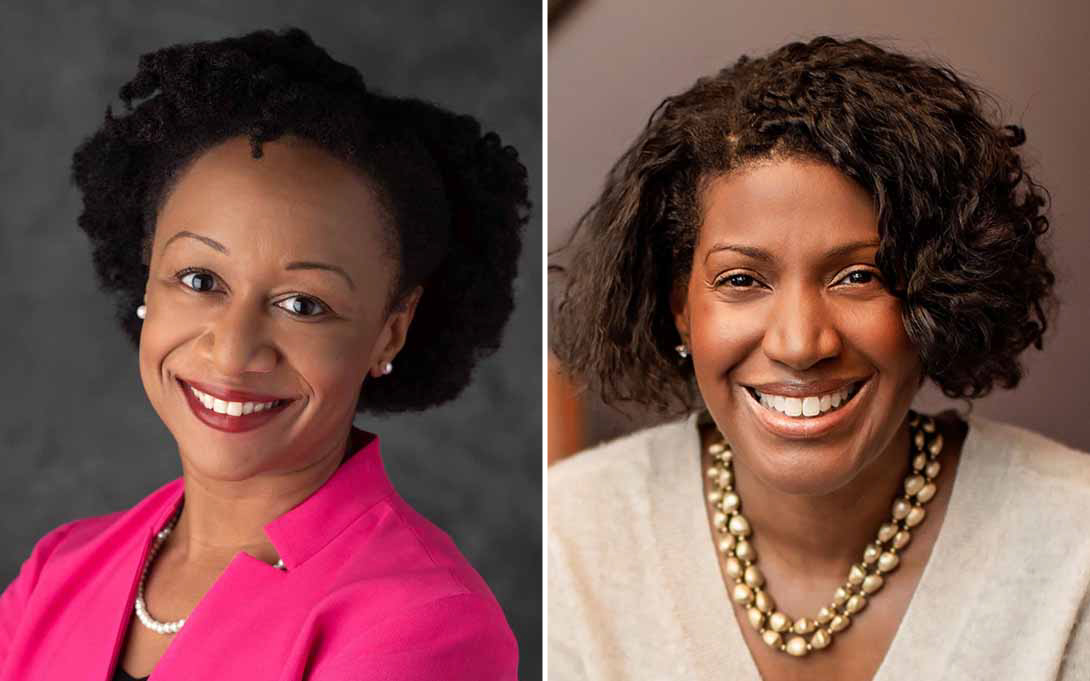 The final event in our COVID-19 reflections series will feature Dr. Joneigh Khaldun, the Vice President and Chief Health Equity Officer at CVS Health and former Chief Medical Executive for the State of Michigan, in conversation with Dr. Celeste Watkins-Hayes, the Director of the Center for Racial Justice. Together, they will reflect on the two-year anniversary of the COVID-19 pandemic and will discuss the key lessons learned from Michigan's Coronavirus Task Force on Racial Disparities.
From the speaker's bios
Joneigh S. Khaldun, MD, MPH, FACEP was previously the Chief Medical Executive for the State of Michigan and the Chief Deputy Director for Health in the Michigan Department of Health and Human Services (MDHHS). In these roles, she provided overall medical guidance for the State of Michigan as a cabinet member of the Governor, and oversees public health and aging programs, Medicaid, and behavioral health for MDHHS.

Dr. Khaldun is also an appointee to the Biden-Harris Administration COVID-19 Health Equity Task Force.  As one of twelve non-federal members of this task force, she will work to issue a range of recommendations to help inform the COVID-19 response and recovery.  This includes recommendations on equitable allocation of COVID-19 resources and relief funds, effective outreach and communication to underserved and minority populations, and improving cultural proficiency within the Federal Government.
About the series
This semester, the Center for Racial Justice is organizing a virtual event series that reflects on the local- and state-level policies that have been instrumental in responding to the racialized health and economic disparities stemming from the COVID-19 pandemic. The series brings together a diverse group of changemakers, including national and local policymakers, journalists, researchers, and community leaders, to (1) meditate on the past and current racial dynamics of COVID-19 in Michigan and Detroit, and to (2) discuss the policies, programs, and practices that have successfully responded to the needs of communities of color disproportionately impacted by the pandemic. Events will be held on April 1, May 6, and June 10.

Led by Dr. Celeste Watkins-Hayes, the Center for Racial Justice is dedicated to education, research, and action in pursuit of racial justice. One of the center's goals is to harness public policy as a tool of racial equity and to spotlight the voices of changemakers who are doing this critical work. The National Center for Institutional Diversity, as well as Poverty Solutions, led by Dr. Luke Shaefer, are co-sponsors of this event.
Have any questions?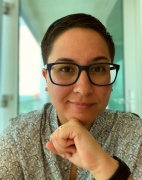 Associate Director, Center for Racial Justice; Special Assistant to the Associate Dean, Ford School; Anti-Racism Collaborative Postdoctoral Fellow, National Center for Institutional Diversity
Contact