Are we there yet?: The promise, perils & politics of prison reform
Date & time
Sep 27, 2023, 8:02 am EDT
Location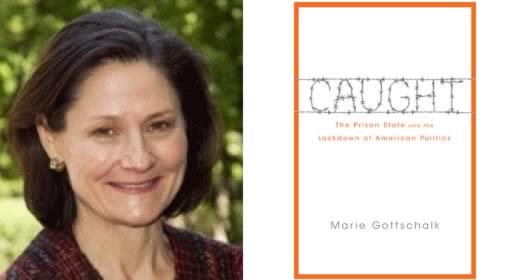 Free and open to the public.
Dr. Marie Gottschalk is a professor of political science at the University of Pennsylvania. She specializes in American politics, with a focus on criminal justice, health policy, race, the development of the welfare state, and business-labor relations. In her presentation, Dr. Gottschalk will examine why the carceral state, with its growing number of outcasts, remains so tenacious in the United States.
Cohosted by the Gerald R. Ford School of Public Policy and the Citizens Alliance on Prisons and Public Spending.
This event is made possible by the following co-sponsors:  Action for America -- University of Michigan; Department of Afroamerican and African Studies (DAAS); Institute for Social Research; Law School; Learning Community on Poverty and Inequality; Prison Creative Arts Project (PCAP); Residential College; School of Social Work