Just Mercy (All-Ford School book read)
All-Ford School Book Read
Date & time
Dec 11, 2023, 2:08 am EST
Location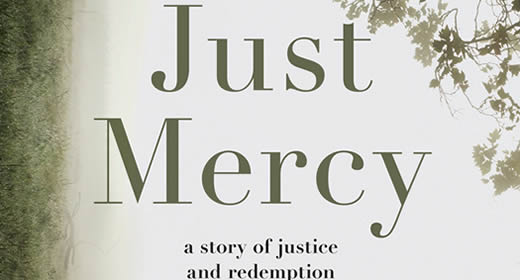 Sponsored by Students of Color in Public Policy (SCPP) as part of the Ford School community's ongoing commitment to diversity, equity, and inclusion.
Read Bryan Stevenson's critically-acclaimed book, Just Mercy, then engage SCPP for a community follow-up event to discuss Stevenson's story and the miscarriage of justice in the United States of America.
This event will include opening remarks, light dinner, and small-group breakout sessions. Open to members of the Ford School community.
How can I prepare and participate?
1. READ: Get Just Mercy from major booksellers or be the first to borrow one of a limited number of copies available on request in the Towsley Reading Room.
2. ENGAGE: Attend on March 8
3. LEAD: Interested in facilitating a small group session? Contact Corey Stork, academic advisor
Information: Paula Lantz (plantz@umich.edu), associate dean for academic affairs