March: Book One (All-Ford School book read)
Date & time
Dec 11, 2023, 12:27 am EST
Location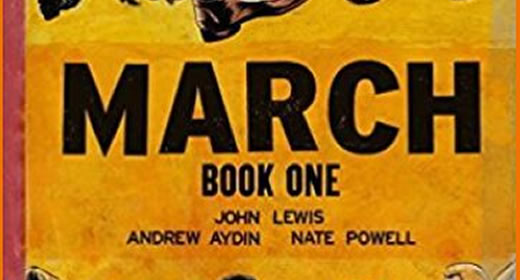 Co-sponsored by Students of Color in Public Policy (SCPP) as part of the Ford School community's ongoing commitment to diversity, equity, and inclusion.
March: Book One is a graphic-novel memoir by a living legend of the civil right movement. Created by Congressman John Lewis, Andrew Aydin and Nate Powell, March is a vivid first-hand account of John Lewis' lifelong struggle for civil and human rights, during the era of Jim Crow and segregation. Rooted in Lewis' lifelong personal story, March reflects the highs and lows of the broader civil rights movement.
This event will include opening remarks, light dinner, and small-group breakout sessions. Open to members of the Ford School community.
How can I prepare and participate?
1. READ: Get March: Book One from major booksellers or be the first to borrow one of a limited number of copies available on request in the Towsley Reading Room. To borrow a book from the Towsley Reading Room contact Steven Cederquist at cedsteve@umich.edu.
2. ENGAGE: RSVP here to attend the discussion.
3. LEAD: Interested in facilitating a small group breakout session? RSVP here.
Information: Stephanie Sanders (stepsand@umich.edu), Diversity, Equity and Inclusion Officer