Our leadership initiative
Leadership skills for transformative public service
Tools to impact and influence others
The field of public policy involves difficult work that includes strong scientific inquiry and analysis, as well as leadership skills to navigate politics, advocacy and coalition building, communication across differences, and the ability to envision and make change.
We define leadership as the behavioral process of having a positive impact on individuals, organizations, and communities.
Critical leadership development skills allow our graduates to be the "leaders and best" in their careers—to lead organizations, to lead others, and to lead self.
Leadership development skills allow students to have a better understanding of their lived experiences and strengths, and that of others. To build better relationships and encourage the best from their colleagues.
The programming and coaching offered through the Leadership Initiative complements the already excellent Ford School academic rigor.  The focus on self-awareness, mindfulness, observation, resilience, understanding difference, and navigating conflict, as a few examples, means our students "show up" at work with skills to lead projects and people, and to be intentional about their own growth and development."

Jennifer Niggemeier, director of graduate career services and alumni relations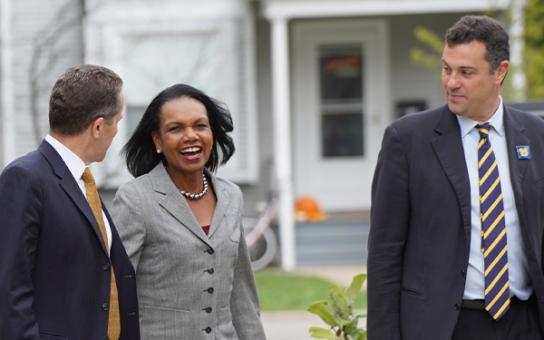 Leadership development at the Ford School
At the Ford School, opportunities for students to build leadership skills are integrated both within the curriculum and as additional opportunities that allow students to choose experiences that are right for them. These include:
competency-based curricula for all Ford School students that includes a strong focus on management and leadership skills.
new courses, optional workshops and leadership and communication skill-building opportunities for all students. Examples include "Leadership Skills for Mission-Driven Organizations," "Exercising Influence: Corporate, Government & NGO Diplomacy," "Leadership Within the Third Sector," "Women Leading Local Government," and "Entering & Engaging with Communities."
"real-time" leadership coaching while students are on internships and consulting projects in the workplace to reflect on experiences.
interaction with current and former policy leaders at all levels. These have included Hillary Clinton, Condoleezza Rice, Susan Rice, and Stephen Biegun.
individual assessments such as the Leadership Practices Inventory, CliftonStrengths, and DiSC to enhance students' self-awareness and understanding of others.
new opportunities for students to practice and apply leadership through team-based projects, leadership simulations, and student organizations.
new lecturers and practitioners to increase the overall teaching capacity at the Ford School.
access the Ford School's top-notch writing center, including one-on-one tutorials and policy-writing modules.
Through the Ford School's leadership coaching sessions, I was empowered to uncover my hidden strengths and weaknesses, which allowed me to break down the barriers that have been holding me back and continue to hone my skills as I prepare for a career in public service."
Leadership Coaching
Hear from masters students on the impact individualized leadership coaching made on their summer internship.
Watch now
Growing as a leader requires developing self-awareness. Multiple opportunities at the Ford School allow us to build intentionality and transform the way we lead, learn, serve, communicate and collaborate in teams."

Clary Baudraz (MPP '21)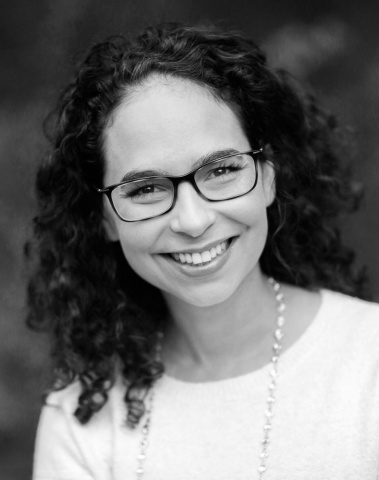 Collegiate Professor of Public Policy; Faculty Lead for the Ford School's leadership initiative
"Leadership doesn't come by title. You don't have to be the head of an organization to have an impact."
Read Hernandez's profile
With a $750,000 grant from the Harry A. and Margaret D. Towsley Foundation, the Ford School will grow its innovative Leadership...
Finish reading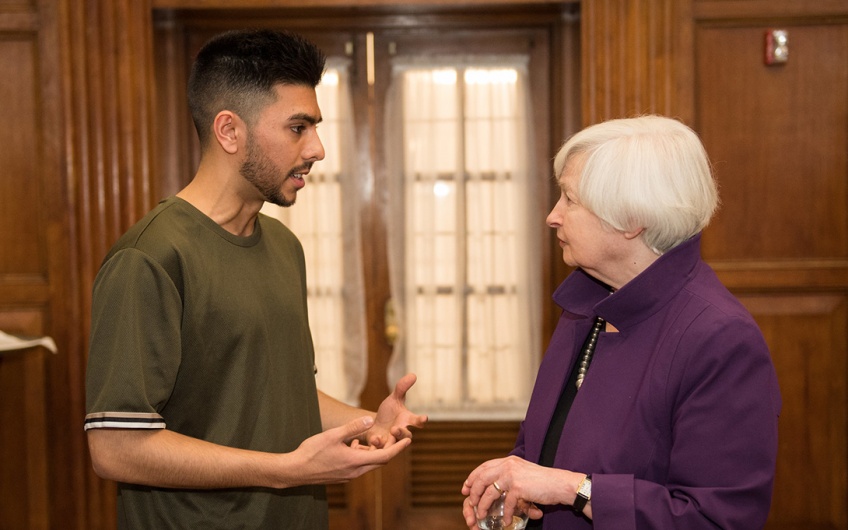 Have any questions?
Associate Director, Leadership Initiative
Weill Hall
735 S. State St. #2220
Ann Arbor, MI, 48109