Past recipients
2019 - Paul Weech (MPP '81)
Paul Weech (MPP '81) is the principal at Innovative Housing Strategies, LLC. Throughout his career, Weech has served in various senior public policy roles advancing the availability of affordable housing and the creation of communities of opportunity.
Weech began his career working in the federal government in 1983 at the U.S. Office of Management and Budget. He worked as a senior analyst for the U.S. Senate Budget Committee and then as staff director of Housing Subcommittee for the U.S. Senate Committee on Banking and Urban Affairs. In these positions, he was instrumental in the passage of federal legislation that improved affordable housing programs, revised the budget treatment of federal credit programs, reformed the government-sponsored enterprises, and advanced a national approach to end homelessness. Then, as vice president for mission strategy and execution at Fannie Mae, Weech helped to design corporate social responsibility initiatives that included $2 trillion investments in low-income and minority homeownership mortgages, and millions of dollars for permanent housing and grants to national homelessness organizations.
Weech has held senior roles for the Stewards of Affordable Housing for the Future, the Housing Partnership Network, and NeighborWorks America. Weech has served on several governing and advisory boards including the Homeownership Preservation Foundation, National Housing Conference, National Low Income Housing Coalition, Morgan Stanley, Capital One, and Bank of America.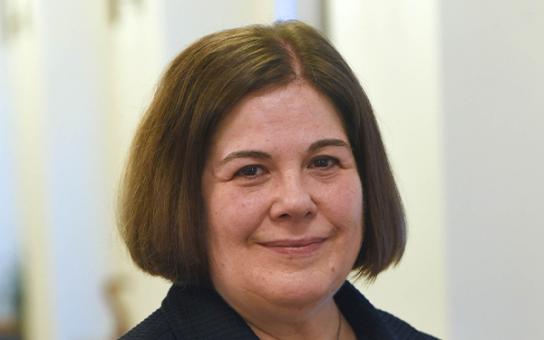 2017 -Judith Arnold (MPP '83)
Judith Arnold (MPP '83) is the director of the Division of Eligibility and Marketplace Integration for the New York State Health Department (NYSHD). She joined NYSHD in 1995 as director, Division of Policy, Planning and Resource Development, then served as director, Division of Coverage and Enrollment, before assuming the position she has today. Arnold played a pivotal role in designing and implementing New York State of Health, one of the nation's largest and most successful healthcare marketplaces. In the ten years prior to joining NYSHD, Arnold held the position of vice president at The Lewin Group, a D.C.-based health care consulting firm. She earned her bachelor's degree in political science and community health from the University of Rochester in New York and her master's in public policy from the University of Michigan.
2014 - Patrick Anderson (MPP '83)
Patrick Anderson (MPP '83) is the founder, principal, and chief executive officer of Anderson Economic Group (AEG). A highly regarded consulting firm, AEG has provided consulting services for a wide variety of clients, including states, manufacturing companies, retailers, telecommunications companies, business enterprises, and colleges and universities. Before founding AEG, Anderson was the deputy budget director for the State of Michigan under Governor John Engler, and chief of staff for the Michigan Department of State. He is a recipient of the Michigan Chamber of Commerce Leadership Michigan Distinguished Alumni Award (2006) for his civic and professional accomplishments. Anderson has written over 100 published works, including the recently released Economics of Business Valuation from Stanford University Press. His views on the economy are often cited by national news media including The Wall Street Journal, New York Times, National Public Radio, and Fox Business News.
2011 - Steve Tobocman (MPP/JD '97)
Steve Tobocman (MPP/JD '97) is founder of Community Legal Resources, a free legal services program that has provided $13 million worth of services to over 1,200 Detroit and Michigan nonprofit organizations. In 2002, he was elected as a Michigan State Representative to serve Southwest Detroit's 12th District and in January 2007, he was elected House Majority Floor Leader. In his role as the second-ranking member of the Michigan House of Representatives, he co-managed the policy and campaign initiatives of the House Democratic Caucus and was responsible for drafting and passing legislation on ethics reform, predatory lending, housing and urban development, and more. Due to term limits, Tobocman's tenure as a Michigan State Representative ended in 2008. From 2009 - 2012 he served as the co-director of the Michigan Foreclosure Task Force and as managing partner of New Solutions Group, LLC, which developed economic growth strategies for the Detroit region. He has served as an adjunct faculty member at the Ford School, as well as adjunct faculty at Wayne State University Law School. Currently, Steve continues his work at New Solutions Group, where he directs Global Detroit, a regional economic development initiative focusing on immigration, and co-directs the Michigan Political Leadership Program, one of the nation's premiere bipartisan political leadership training programs.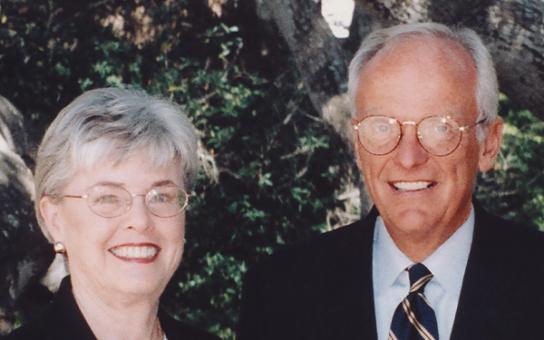 2009 - Dr. Douglas A. Brook (MPA '67)
Dr. Douglas A. Brook (MPA '67) is visiting professor of the practice of public policy in the Terry L. Sanford School of Public Policy at Duke University. He is also professor emeritus at the Naval Postgraduate School (NPS). Brook was dean of the NPS Graduate School of Business and Public Policy and professor of public policy and director of the school's Center for Defense Management Research. He has served in four presidentially-appointed positions: assistant secretary of the Navy (financial management and comptroller), acting undersecretary of defense (comptroller and chief financial officer), acting director of the U.S. Office of Personnel Management, and assistant secretary of the Army (financial management). Brook earned his undergraduate degree in political science and his master's in public administration at the University of Michigan. He earned his doctorate in public policy at George Mason University.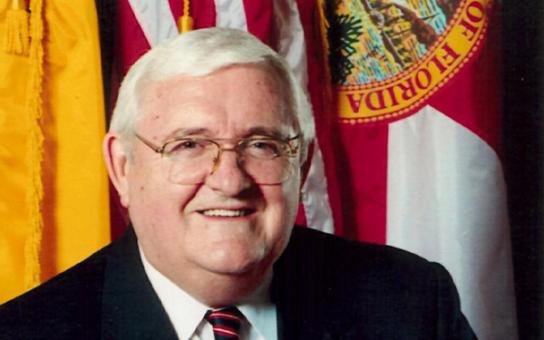 2004 - Frank Spence (MPA '60)
Frank Spence (MPA '60) began his career as a professional city manager, and served local governments in Florida for almost 50 years. He was city manager of six cities, including Miami Beach, Miami Springs, and North Palm Beach, and administrator of two counties, including Alachua County (Gainesville), home of the University of Florida. Spence served as a board member of the International City/County Management Association and the Florida City/County Management Association. He also served as president of two different county associations, and of the Florida Association of County Administrators. He was a member of the National Council of the American Society for Public Administration (ASPA). At the University of Michigan, Spence served on the Alumni Association's national board of directors, as president of his local chapter and district, and as a member of the Ford School's Alumni Board. He has volunteered extensively with Kiwanis, served as a lay member of two Florida Bar Grievance Committees, and served as an advisor to the Republic of Liberia and administrator of the King Faisal Specialist Hospital in Riyadh, Saudi Arabia.
2001 - Robert N. McKerr (MPA '58)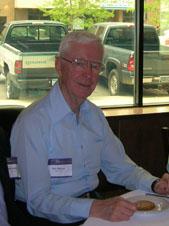 Robert N. McKerr (MPA '58) began his career as a budget examiner for the Michigan Department of Administration. Later, McKerr served as administrative assistant to the director of the Michigan Department of Social Services, where he prepared annual budget requests, analyzed legislative bills, developed departmental policies, and oversaw data processing. In 1966, McKerr became associate superintendent for finance, legislation, and personnel of the Michigan Department of Education. He oversaw budgeting, personnel, accounting, data processing, office services, and school aid distribution. He also supervised the department's consulting services to school districts, including financial accounting, budgeting, pupil accounting, and general state school aid issues. In this position, he was principal liaison with the legislature on state school aid. In 1984, McKerr became a senior research associate with the Citizens Research Council of Michigan, a longstanding organization that analyzes public policy issues at the state and local level. He reported on a wide variety of policy challenges, including school finance, property tax limitations, and public sector strikes.
1999 - Donald J. Borut (MPA '65)
Donald J. Borut (MPA '65) served as executive director of the National League of Cities from 1990-2012, managing the nation's oldest and largest national organization representing municipal governments. Prior to this, Borut served as deputy executive director of the International City Management Association, the nation's preeminent organization representing professional administrators in local governments. Borut earned his undergraduate degree from Oberlin College, and his master's in public administration from the University of Michigan. His first position in city government came in 1964 when he interned in the Ann Arbor city administrator's office during his graduate studies. Folowing graduation, he was hired as assistant to the city administrator, a post he held through the 1960s.
1997 - Bev Godwin (MPP '82)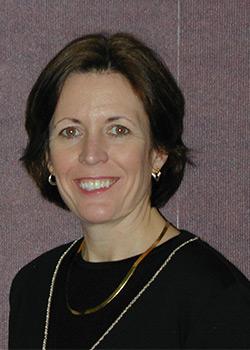 Bev Godwin (MPP '82) served as director of the Federal Citizen Information Center (FCIC) at the U.S. General Services Administration, an organization that provides government information to the public where, when, and how the public wants it -- via the premiere U.S. government website USA.gov, social media, email, web chat, phone (1-800-FED-INFO), and print publications. Prior to this, Godwin held two positions at The White House in the areas of social media and reinventing government during the Obama and Clinton Administrations. Bev earned her undergraduate degree in political science from Colombia University and her master's in public policy from the University of Michigan. Godwin speaks extensively throughout the world on electronic and open government, improving government services, and using social media to reach people where they are.
Alumni Board, Staebler Award committee
The Alumni Board oversees the nomination and selection process. A volunteer committee of Alumni Board members is charged with overseeing the nomination and selection process for the Staebler Award. A Ford School staff member will also participate in committee discussions. With administrative assistance from staff, the committee will e-mail the alumni body with a call for nominations, review all nominations, and present a recommended recipient to the board. The board-recommended nominee will be presented to the Ford School dean for review and approval. The 2022 committee members include:
Bill Dorotinsky, MPP '83
Sam Geller, MPP '17
Trevis Harrold, MPP '17
Omair Khan, MPP '18
Cortney Sanders, MPP '17
Kevin Sweitzer, BA '19
Jackson Voss, MPP/STPP '18