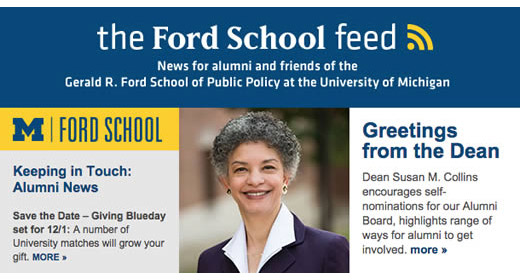 The latest edition of the Ford School feed, an email news source for alumni and friends of the school, arrived in inboxes this week.
This fall edition:
Reminds alumni and friends to RSVP for the Centennial Reunion, Oct. 31 – Nov . 1, which will include a lecture by Steven D. Levitt, bestselling author of Freakonomics;
Read the entire edition here.
We email 'the feed' to all Ford School alumni, students, faculty, staff, and friends a few times each year. Are you an alum who didn't receive the latest edition? Update your contact information today.