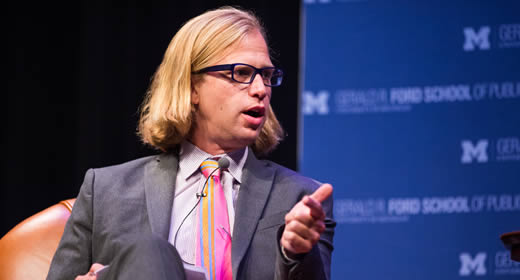 "An indirect path to accuracy in election polling," a May 21 article by David Leonhardt for the New York Times' recently launched blog, The Upshot, cites work by Ford School Professor Justin Wolfers. Writing on Congressman Charles Rangel's reelection chances, Leonhardt (managing editor of The Upshot) uses Wolfers' research to argue that recent polls might show the primary challenge as closer than it actually is.

While most polling asks who respondents intend to vote for, Wolfers and co-author David Rothscshild (Microsoft Research) found, "over the last 60 years, poll questions that asked people which presidential candidate they expected to win have been a better guide to the outcome than questions asking people whom they planned to vote for." When asking for voters' beliefs on who will win the election, Rangel's lead widens, indicating that the primary might not actually be that close. For more detail, read the Wolfers-Rothschild article, "Forecasting elections: voter intentions versus expectations."

Justin Wolfers is a professor of public policy and economics at the University of Michigan and a senior fellow at the Brookings Institution.