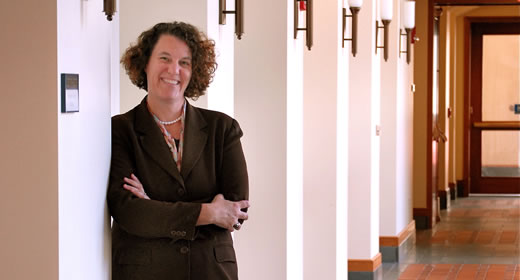 "Do you want to inform consumers? Drive down tuition prices? Hold colleges accountable? No one rating can do all those things," Professor Susan Dynarski tells NPR's All Things Considered in the December 19 story, "The fate of the administration's college ratings system."
While colleges and academic experts alike have criticized the college ratings system--including Dynarski in her New York Times piece, "Why federal college ratings won't rein in tuition," the release of metrics has spurred important discussions and debates, says Dynarski. "Turning the lights on can be very powerful."
Susan Dynarski is a professor of public policy at the Gerald R. Ford School of Public Policy, and a professor of education at the University of Michigan's School of Education. She is co-founder and co-director of the Ford School's Education Policy Initiative, which engages in applied, policy-relevant education research designed to improve overall educational achievement and outcomes.