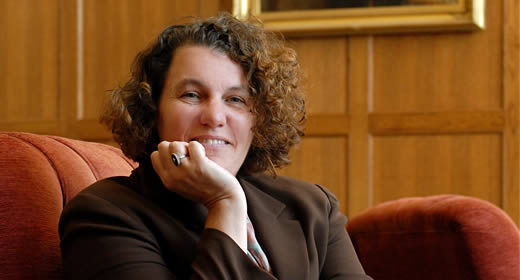 Susan Dynarski, a longtime advocate for simplifying the FAFSA (the financial aid application students and their families must submit for college), welcomes new changes and suggests future reforms in this Sunday's New York Times "Economic View" column: "At last, a little breathing room in the financial aid gauntlet."
Currently, she says, what "should be a gateway to aid for college is instead a barrier for the vast majority of American families." Fortunately, the federal government has introduced two major reforms that will reduce the hassle for millions of students hoping to attend college next fall.
Dynarski applauds the changes, which allow students to file the FAFSA three months earlier than usual, and to automatically import data from a previous year's tax return. These relatively minor changes will have a large impact, she says, allowing students to receive important financial aid information well before they have to decide where to go to college. Dynarski notes that these changes will be especially important for low-income students.
To improve the process further, Dynarski recommends two more simple reforms: Standardizing the financial aid letters colleges send to students and simplifying the FAFSA's highly complex language. 
---
Susan Dynarski is a professor of public policy at the Ford School, professor of education at the School of Education, and professor of economics at the Department of Economics. She serves as co-director of the Ford School's Education Policy Initiative, which engages in rigorous policy-relevant research to improve educational outcomes and reduce disparities.