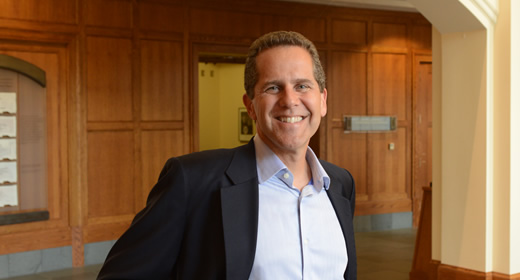 University of Michigan law professor and incoming Ford School dean Michael Barr has served as co-counsel on a recent amicus brief submitted by leading financial regulation and consumer finance scholars in support of the Consumer Financial Protection Bureau (CFPB), in PHH Corporation v. Consumer Financial Protection Bureau, a case recently heard by a panel of the United States Court of Appeals for the District of Columbia and one that is now being reheard by the full court.
The original suit, brought by a mortgage lender that was fined by the CFPB, argued that the fines were invalid because the bureau, led by a single director who could only be terminated for cause, was unconstitutional.
In March, a panel of the DC Circuit sided with PHH Corporation, ruling that the White House should be able to remove the director of the Consumer Financial Protection Bureau at will. The full DC Circuit decided to vacate that decision and rehear the case. Oral arguments were heard at the end of May.
Adam Levitin, professor at Georgetown Law School and a leading consumer financial protection scholar, and Deepak Gupta, noted appellate attorney, served as co-counsel with Barr on the brief. Counsel and the friends of the court who signed on to the brief have offered expertise on the history, purpose, and structure of the Consumer Financial Protection Bureau. As a key architect of the Dodd-Frank Wall Street Reform and Consumer Protection Act, which established the Consumer Financial Protection Bureau during the Obama Administration, Barr was well positioned to speak to the topic, and along with co-counsel, assembled a team of experts to contribute to the brief.
Barr and the other experts argue that while the Constitution mandates that government agencies must be accountable to the public, it does not mandate any particular means for achieving that accountability. "Viewed holistically, the Consumer Financial Protection Bureau is a highly accountable agency," they write. "It was designed specifically in response to a lack of accountability by other financial agencies."
Research and drafting of the brief involved eight students from Professor Barr's "Financial Reform" seminar: Patrick Branson, Victor Ghazal, Anna Greve, Joanna Howard, Cody Marden, Charlie McDonald, Sam Scarritt-Selman, and Julie Siegel.
---
Michael Barr is the Roy F. and Jean Humphrey Profitt Professor of Law and faculty director of the Center on Finance, Law, and Policy. He is incoming dean of the Gerald R. Ford School of Public Policy and will begin his term on August 1, 2017.