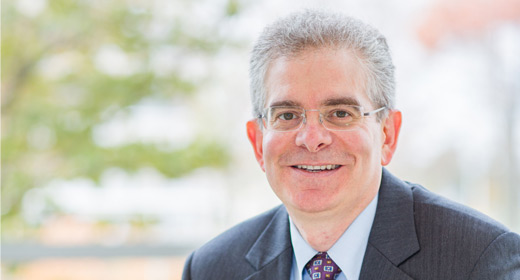 A new study by John Ayanian, MD and U-M coauthors explores the economic impact of the 2013 Healthy Michigan Plan, which expanded Medicaid coverage in the state under the Affordable Care Act.
The study results, which are featured now in the New England Journal of Medicine's Perspectives column, are the subject of Jay Greene's January 4 Crain's Detroit Business article, "Medicaid expansion creates 30,000 jobs, $2.3 billion in economic activity in Michigan."
Ayanian's coauthors include Helen Levy of the Ford School and Gabriel Ehrlich and Donald Grimes of the U-M Research Seminar in Quantitative Economics and U-M Institute for Research on Labor, Employment, and the Economy respectively.
The Healthy Michigan Plan, Ayanian told Crain's, "has been described as a job-killer." The researchers, however, found that the Medicaid expansion resulted in more than $200 million in savings for the state in 2016 alone.
"Ayanian said he expects other states will find similar savings," writes Greene. "But will it be enough evidence to avoid Congress or the Michigan Legislature from terminating the program?"
---
Dr. John Z. Ayanian is the Alice Hamilton Professor of Medicine at the Medical School, professor of health management and policy at the School of Public Health, and professor of public policy at the Ford School. He is director of U-M's Institute for Healthcare Policy and Innovation.