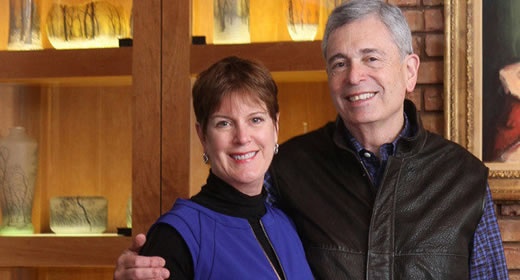 In September, the University of Michigan made an announcement.
In hopes of inspiring new gifts for student support, U-M revealed that it had set aside $40 million for a time-limited matching gift program. For every qualifying gift of $2, the University would invest another $1 in the donor's selected fund.
Sue Johnson, the Ford School's director of development, was delighted.
"The match demonstrates the university's serious commitment to making a U-M education more accessible," says Johnson. "It also provides a fabulous incentive for our alumni and friends to further the impact of their support."
In the weeks following the announcement, Johnson shared the news with a good number of alumni and friends. And within a month, the first qualifying gift had been made by a 1968 alum, who wished to remain anonymous while establishing a fellowship in honor of one of the Ford School's longest-serving faculty members, Professor Emeritus Larry Mohr (MPA '63, PhD '66).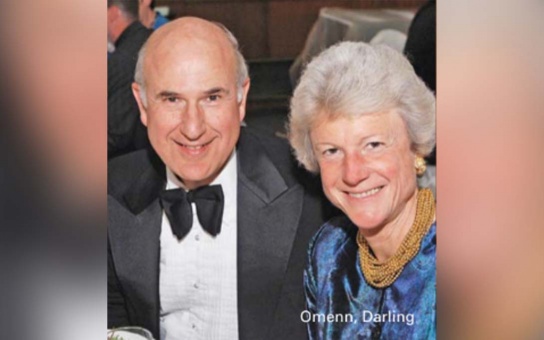 "I'm quite flabbergasted, and of course, honored," Mohr wrote to Johnson when he learned about the gift.
By the end of January, five more gifts would qualify for the match—all targeted toward supporting Ford School students in the years to come.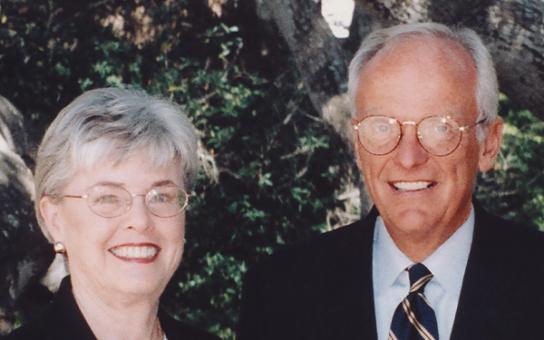 Martha Darling and Gilbert Omenn, longtime friends of the Ford School, established a permanent endowment for graduate student internships in health, science, and technology. As students, Darling and Omenn had participated in transformative internships, and they believed in paying it forward. While they had been providing annual support for Ford School internships for nearly a decade, the new fund—amplified by the U-M match—would support that work far into the future.
Lynn and Stuart White of Grand Rapids, and U-M Regent Ronald N. Weiser (BBA '66) and Eileen L. Weiser (MMus '75) of Ann Arbor, made gifts to an existing fund that honors the University's most prestigious alumnus, President Gerald R. Ford (AB '35, HLLD '74). The Gerald R. Ford Presidential Fund, established with major gifts from a number of generous benefactors, will help the school recruit and nurture generations of students who exemplify the president's lifelong commitment to service, bipartisanship, and civility.
Douglas (MPA '67) and Mariana Brook were the next to give. The Brooks had established a bequest to support former members of the military who wanted to continue their studies and launch careers in public service. In light of the match, they decided to seed the fund early, so they could meet the students they were supporting and see the impact of their fellowship.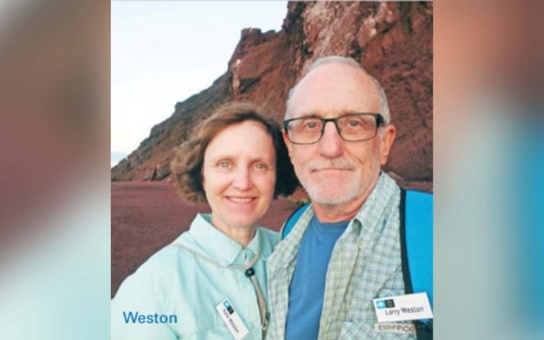 Then Kate and Larry Weston used the match to expand an existing fund—the Margaret E. Weston (MPP '08) Endowment for Education Policy—that they had established in memory of their daughter, Maggie, in 2015.
It's March as we write this, and U-M's matching gift program has inspired nearly $500,000 in contributions that will support Ford School students far into the future. The match is still active, notes Johnson, but will only be available while funds last.
To learn more about U-M's student support match and the types of gifts that qualify—including multi-year pledges and pooled gifts from several donors—contact Sue Johnson, the Ford School's director of development, at suejohn@umich.edu or 734-615-4001.
---
Below is a formatted version of this article from State & Hill, the magazine of the Ford School. View the entire Spring 2017 State & Hill here.