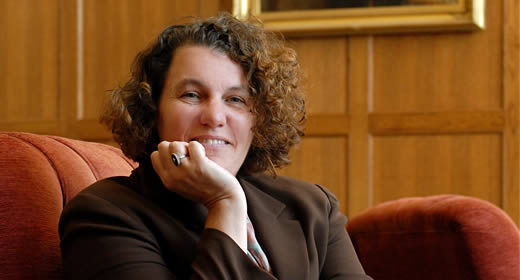 The Ford School's Susan Dynarski has a long history of being an ardent advocate for policies aimed at improving the financial aid process in the U.S. In two recent op-eds, the authors turned to Dynarski's research on making college a more affordable, and therefore attainable, undertaking. 
In an op-ed in the New York Times from February 7, 2019 titled "Going to College Should Not Be a Financial Albatross", Senator Lamar Alexander of Tennessee—the chairman of the Senate's education committee—cited Professor Dynarski in his own push for reform. Lamar quotes Dynarki's testimony in front of the Senate Health, Education, Labor and Pensions Committee last year, as he writes about the need to overhaul of student loan repayment that she described as a "rigid, archaic payment system that unnecessarily plunges millions into financial distress."
John Watkins and James "Cid" Seidelman, both with Westminster College in Utah, write in a February 17, 2019 commentary "Government aid should educate the many, not enrich the few," published in The Salt Lake Tribune about student loan repayment. The two note that the health care system has more regulation that leads to more consistent outcomes than in higher education, an argument Dynarski has also used. They go on to quote her, saying "In the hospital industry, there are at least clear standards that all institutions, including for-profits, must follow. Regulation and oversight of colleges is far weaker than this."
These are just two recent examples of how Dynarski's research on simplifying financial aid is permeating the national discussion. Read the full New York Times op-ed here and the commentary on The Salt Lake Tribune here. 
Susan Dynarski is a professor of public policy, education and economics at the University of Michigan, where she holds appointments at the Gerald R. Ford School of Public Policy, School of Education, Department of Economics and Institute for Social Research and serves as co-director of the Education Policy Initiative.