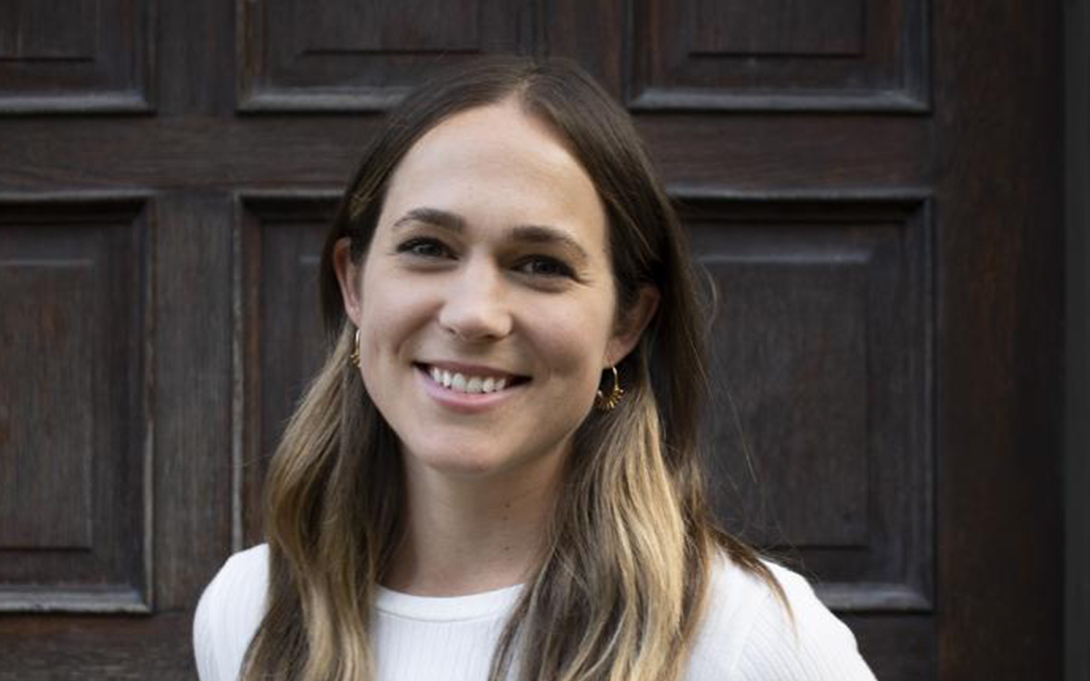 The University of Michigan Office of Counseling and Psychological Services (CAPS) has embedded 13 counselors in schools and colleges across the Ann Arbor campus to improve mental health and wellness. The embedded model allows for each therapist to address the specific needs of each culture through confidential clinical service delivery and tailored outreach, education, and prevention programs, working with faculty, staff and students. Kristen Carney has been assigned to the Ford School and the School of Education. She shares some of the insights she brings to the job.
Some of her areas of interest include stress management, anxiety, attachment, somatic therapy techniques, and teaching and learning in social work practice.
1.  Can you tell us a little bit about your background prior to joining CAPS?  
Before joining U-M CAPS, I was working in the college counseling and wellness center at the University of Detroit Mercy where I provided individual and group counseling.
I've also worked in non-profit and grant supported positions in child welfare and education. I started off my social work career in 2011 working with youth aging out of the child welfare and juvenile justice system and I became knowledgeable in post-secondary educational opportunities and resources for youth in foster care. This led me to working in an after-school college readiness program in Detroit Public Schools and then eventually transitioned into Student Affairs and teaching roles at Wayne State University.
Educational access and equity will always serve as a guiding value in the work that I do.
2.  What is it about the embedded counselor model that you think will work best for our students?
I think the embedded model and approach is beneficial to students for several reasons.
First, having an assigned mental health clinician that's embedded within the school offers a level of accessibility that's convenient for students. It increases the likelihood of students taking advantage of mental health support services during their career as a UM student.
For the Ford School, I am available for individual appointments Wednesday afternoons and all day Thursday and Friday. 
The embedded model also allows for unique tailoring of outreach programming and events that would best support the needs of the students.
Lastly, students are balancing classes, internships, social and family responsibilities, all during a global pandemic, online learning, and a tenuous social and political climate -  so it's incredibly helpful to have a designated point of contact within the department for students to connect with about mental health and wellness, and campus and community resources as they navigate a large educational system. 
3.   What brought you into the field of college student mental health?
I've always paired my career experiences working with adolescents through late adulthood within child welfare, Student Affairs and teaching with in-home counseling or private practice. I was motivated to work as a therapist on a college campus because it allows me to fuse these experiences, which has given me great insight and understanding into the student experience.
4. What are you eager to learn about policy students?
I'm excited to learn more about students' passions and interests and what draws them to public policy. I'm also eager to learn more and hear from students about their perceived needs surrounding mental health and wellness.
5.  Where can graduate and undergraduate students go for additional resources?
Our CAPS central office has an incredible number of resources and support groups focused on a variety of mental health and wellness issues. I'd encourage interested students to check out the CAPS website for more information on groups and other specialized services that are offered throughout the semester or to email me directly at  krisca@umich.edu with questions.