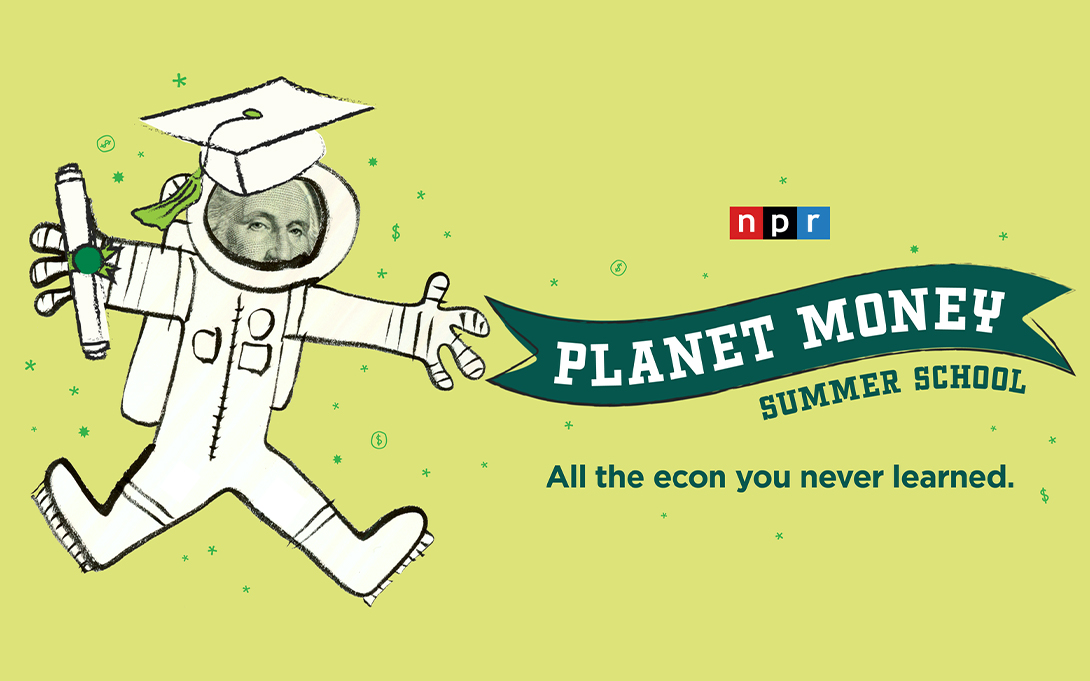 Planet Money, the irreverent and informative NPR podcast, is convening a Summer School starting on July 8, "turning it's podcast feed into a classroom for the masses, for anyone who wants to see the world through the lens of an economist."
Ford School economics professors Betsey Stevenson and Justin Wolfers will offer their "fresh, modern take on old economic principles," as lecturers and storytellers. This approach mirrors their Principles of Economics textbook, which they hope will reach a wider audience. 
Stevenson says, "It's important to ensure that all types of students find examples that help them see and use economics in their everyday lives. We see that every decision is an economic decision."
Wolfers adds, "We've enjoyed producing this podcast. What Planet Money calls 'Summer School' is really anything but. It's sympathetic storytelling -- the type that make you lean forward and keep listening -- all in the service of illustrating broader themes. And let's face it, the big policy issues of the day are bigger than they have ever been, so we want to give people simple tools they can use to make sense of it all." 
The podcasts will be released every Wednesday for eight weeks from July 8, and cover concepts including "How to optimize investments, of time and money",  "Public goods & the tragedy of the commons", "Risk, imperfect information & moral hazard", "Tariffs and regulation", "Taxation & incentive thinking", "Scarcity, trade-offs and how to talk with your wallet", and "Marginal costs". 
Stevenson and Wolfers will be launching their own podcast, "Think Like and Economist", at the end of the summer, which they hope will "allow all people to see their lives in economics and themselves as economists."
The entire NPR press release can be seen here.
Betsey Stevenson is a professor of public policy and economics at the University of Michigan. She is also a faculty research associate at the National Bureau of Economic Research, a visiting associate professor of economics at the University of Sydney, a research fellow of the Centre for Economic Policy Research, a fellow of the Ifo Institute for Economic Research in Munich, and serves on the executive committee of the American Economic Association. She served as a member of the Council of Economic Advisers from 2013 to 2015 where she advised President Obama on social policy, labor market, and trade issues. She served as the chief economist of the U.S. Department of Labor from 2010 to 2011, advising the Secretary of Labor on labor policy and participating as the secretary's deputy to the White House economic team.
Justin Wolfers is a professor of public policy and economics. He is also a contributing columnist to The New York Times. Wolfers' research interests include labor economics, macroeconomics, political economy, social policy, law and economics, and behavioral economics. Previously, Wolfers was an associate professor of business and public policy at the University of Pennsylvania and a visiting professor at Princeton University. He is a research associate with the National Bureau for Economic Research, a senior fellow of the Brookings Institution, a senior fellow of the Peterson Institute for International Economics, a research affiliate with the Centre for Economic Policy Research in London, and an international research fellow at the Kiel Institute for the World Economy in Germany.