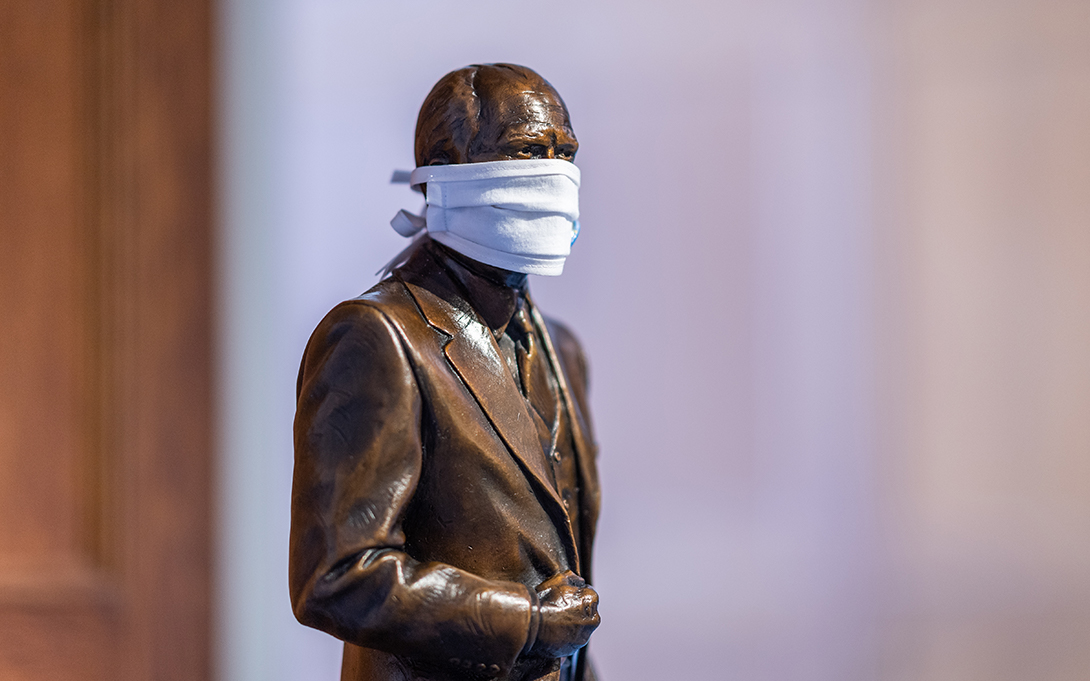 A year unlike any other
This year hasn't looked and cannot look like a typical year at the Ford School. Beyond moving classes, events, and office hours to a mix of online and socially-distanced in person formats, we've retooled our recruitment strategy, welcomed our new CAPS embedded counselor Kristen Carney, marshalled more resources to respond to student hardship, and more. Throughout, we've managed the work of teaching, research, service, and policy engagement in alignment with our values. We're grateful for our connections with each other and our shared commitment to the public good.
---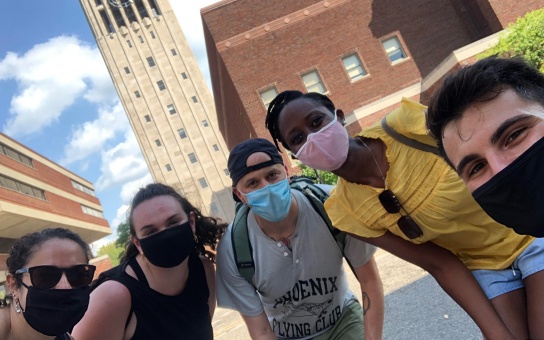 Fall welcome
Burton Tower. Michigan Stadium. Lorch Hall. Amid a fall welcome like no other, incoming students got to know one another and explored the university through a public health-informed campus scavenger hunt. 
---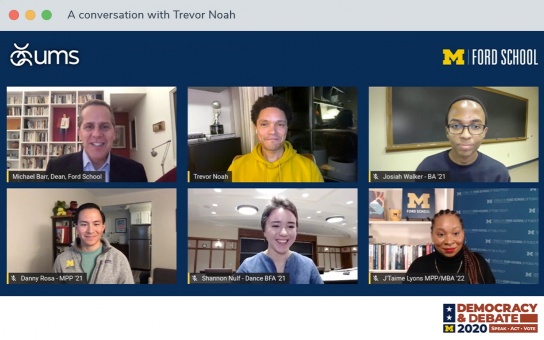 Trevor Noah
The Daily Show star joined the U-M community for a casual and interactive conversation on racial justice and American democracy. Dean Michael S. Barr moderated the discussion with incisive questions from J'Taime Lyons (MPP/MBA '22), Danny Rosa (MPP '21), Josiah Walker (BA '21, LSA), and Shannon Nulf (BFA '21).
---
Practical learning and service
Molly Kalb (BA '21), Anthony Bui (BA '21), and "P3E" community engagement manager DeAndre Calvert in their final meeting with Dr. Jamii Hitchock, Superintendent of the Oak Park Schools. They had teamed up through the Program in Practical Policy Engagement's Practical Community Learning Project, a semester-long community project that provides students at the Ford School with opportunities for dialogue, research, and service. 
---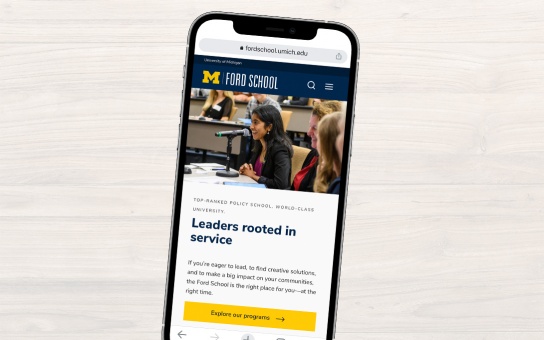 A new website
Just in time for the beginning of the fall 2020 semester, the Ford School launched its new website, providing the school with an inviting and modern look, streamlined architecture, a major technological upgrade, and a new "Impact Areas" feature. The redesign was generously supported by the Office of the Provost, and by gifts from Jim Hudak (MPP '71), Ian and Nancy Ashken, Liz Schrayer, and the Kresge Foundation through a designated gift by Steve Hamp. 
---
Oh *&%$!
A tax on carbon is "kind of like a swear jar," says associate professor Catherine Hausman. In a brief, occasionally censored explainer video for Michigan Online, she breaks down the concept of carbon pricing using a familiar household metaphor. 
---
Below, find the full, formatted Fall 2020 edition of State & Hill.
Click here to return to the Fall 2020 S&H homepage.