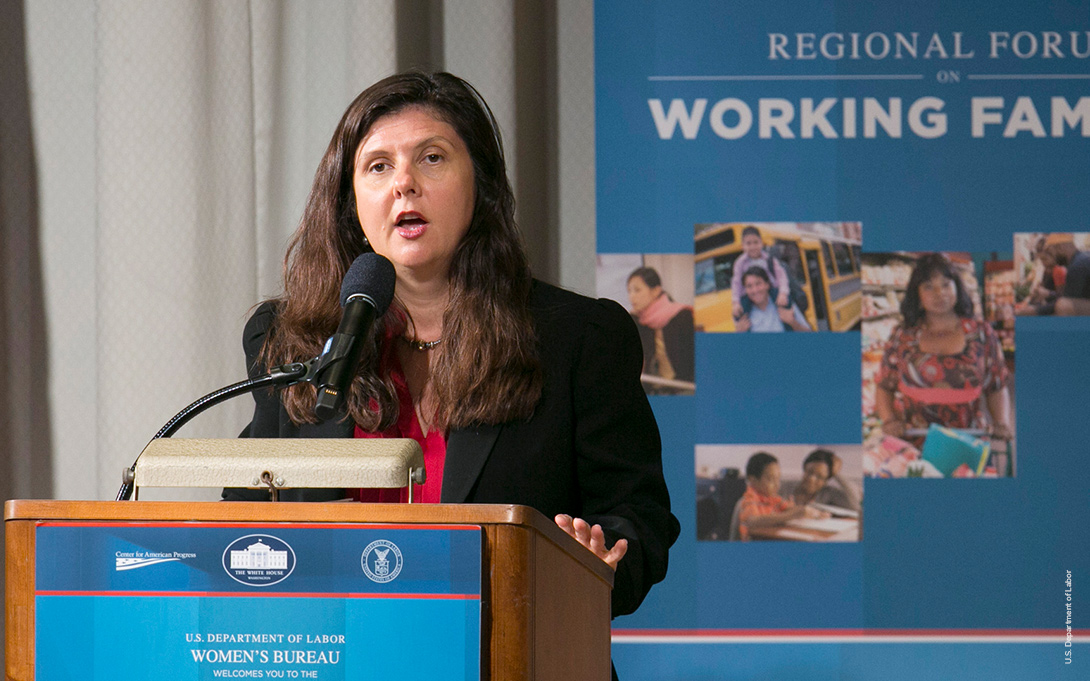 The Department of Labor released its employment situation summary report last week, which revealed that women make up more than half of U.S. payroll, for only the second time in history. Betsey Stevenson, professor at the Ford School, analyzed the data and was featured in Forbes, NPR, Crain's Chicago Business, and Fortune. 
"It reminds us to take a moment and think about the kind of strides women have made in the labor market," Stevenson told NPR. "But also, the future of the labor force is going to involve greater women's equality." 
The first time women surpassed men was during the Great Recession. But experts say this trend is likely to continue. "Women are going into the types of occupations where jobs are growing more rapidly, so this trend isn't going to reverse," said Stevenson told NPR and Crain's Chicago Business.
According to experts, growth is happening in occupations that generally pay less, which is why, despite low unemployment rates, wages increased by a mere 2.9% last year. So, despite the gains women have made, a gender wage gap persists.
Job gains may lead to other changes in the labor market. Stevenson believes that more women in the workforce might lead to increases in benefits such as paid family leave. "The bigger the footprint women have, the harder it is to say this is a fringe group that wants a fringe benefit, and the labor market won't stand for it," Stevenson told NPR.
Betsey Stevenson is a professor of public policy and economics at the University of Michigan. She is also a faculty research associate at the National Bureau of Economic Research, a visiting associate professor of economics at the University of Sydney, a research fellow of the Centre for Economic Policy Research, a fellow of the Ifo Institute for Economic Research in Munich, and serves on the executive committee of the American Economic Association. She served as a member of the Council of Economic Advisers from 2013 to 2015 where she advised President Obama on social policy, labor market, and trade issues. She served as the chief economist of the U.S. Department of Labor from 2010 to 2011, advising the Secretary of Labor on labor policy and participating as the secretary's deputy to the White House economic team. She has held previous positions at Princeton University and at the University of Pennsylvania's Wharton School.