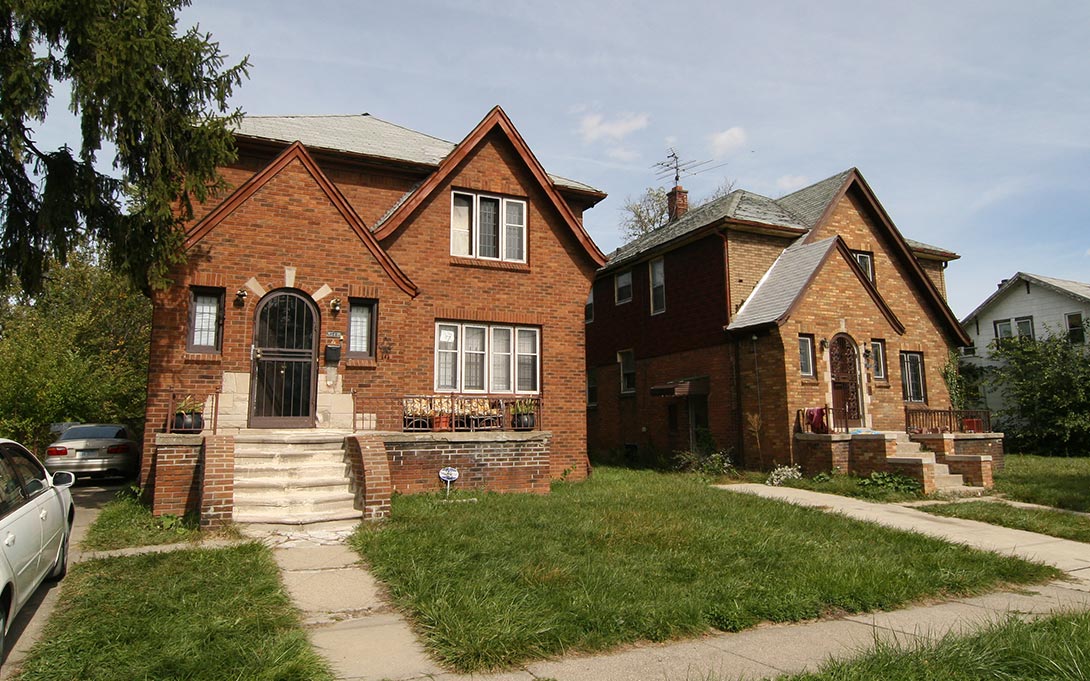 Almost 40,000 Detroiters live in housing with ongoing and often hazardous maintenance issues, according to a new Detroit Metropolitan Area Community Study issue brief. 
"Unsurprisingly, the rate of residents living in inadequate or poor-quality housing is higher than the rate in the broader metro area," Lydia Wileden, a PhD Candidate in Sociology and Public Policy, told the Detroit Free Press. "It's not only low-income Detroiters, but what we would consider moderate-income Detroiters--those who make up to $60,000 a year--who are equally likely to live in inadequate quality housing, and struggle to find ways to pay for home repairs."
Wileden's colleague, Elisabeth Gerber, Jack L. Walker, Jr. Professor of Public Policy and director of the Program for Practical Policy Engagement, discussed the factors that she believes are behind the data.
"The scale of home repair needs in Detroit is the result of decades of disinvestment in the city's housing stock driven by predatory lending, speculative landlords and improper property tax assessment coupled with residents' low incomes that leave little money for expensive repairs," she told Legal News. "Safe, quality housing is linked to individuals' physical and mental health as well as the civic and economic health of communities. It is clear that many of the city's residents need a more robust system of support to address these fundamental needs."
Wileden explained the implications of the newfound data to Michigan Radio.
"This is another way to think about housing fragility," she said. "Even if people are able to live in their houses, a lot of Detroiters are living in substandard conditions, living without heat, in homes that need entire foundation repair."
Read the DMACS issue brief, "Using American Rescue Plan Act funds to meet Detroiters' home repair needs."
Read the news items featuring the DMACS data below:
Detroit's home repair crisis is even bigger than experts thought, Detroit Free Press, October 20, 2021

Nearly 38,000 households in Detroit estimated to be living in inadequate housing, Legal News, October 25, 2021

U-M survey: More Detroiters than previously thought live in substandard housing, Michigan Radio, October 25, 2021