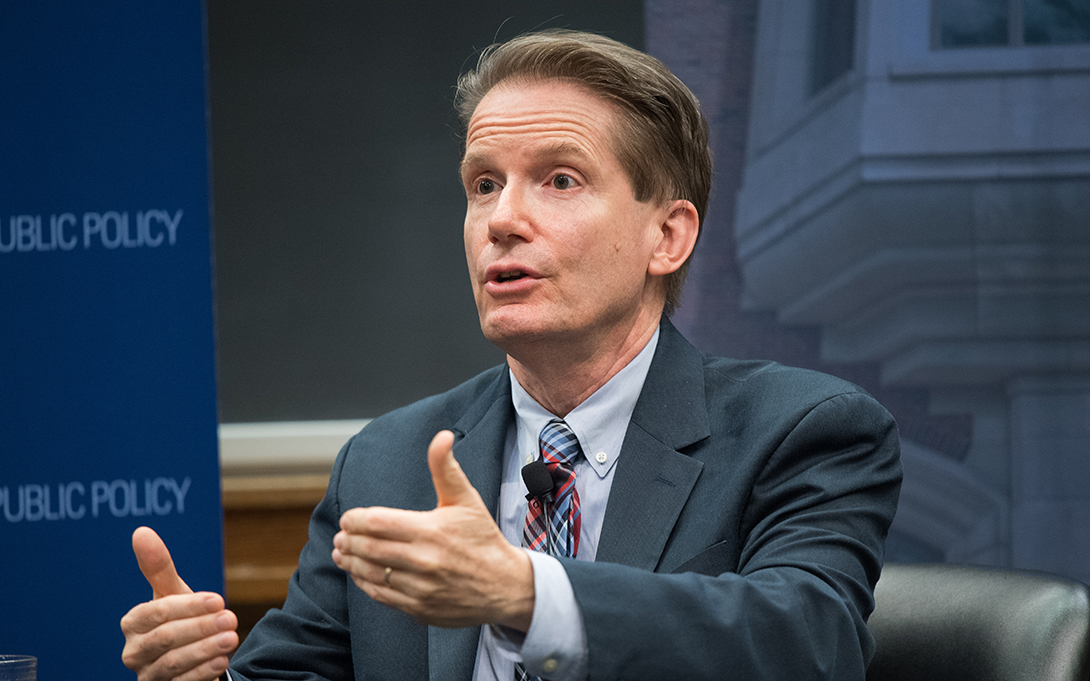 In a recent Brookings blog, Barry Rabe discusses how the federal government may learn from successful state policies to mitigate methane emissions.
"Methane appears to be enjoying its 15 minutes of fame—with even more notoriety likely on the horizon," wrote Rabe. The latest Intergovernmental Panel on Climate Change confirms methane's climate impact, the U.S. Congress is considering methane pricing, and the Environmental Protection Agency (EPA) is vowing new proposals through the Clean Air Act.
"The methane challenge remains largely political," wrote Rabe. "States have long played the dominant role in methane governance, and energy production firms exercise enormous political influence in state capitals."
He argues there is a lot the federal government can learn from key states like Colorado. The state has emerged as a national methane leader, responding with decisive policy action over concerns about climate change, air quality issues, and controversies over drilling proposed near residential areas.
"Colorado responded initially with a suite of energy production policies focused on chemical disclosure and groundwater monitoring, increased setback distances between buildings and drilling operations, and new leak detection and reporting provisions for methane. But this was only the beginning. Subsequently, Colorado has required the installation of non-emitting pneumatic controllers on new sites, as well as existing ones when new wells are drilled or fracked. Production firms are also required to install continuous monitoring equipment on site for methane emissions, volatile organic compounds, and hazardous air pollutants. Findings must be reported to a statewide database designed to become more rigorous and transparent than predominant models."
Other measures include expanding independent monitoring, and actively exploring bonding reform to assure adequate funding for proper stewardship of abandoned and orphaned wells. Rabe also points to the state's collaboration with local governments and a focus on environmental justice. 
Rabe concludes: "State policy innovation for methane remains much harder to find than for carbon. But at least one state has substantial experience in designing and implementing a suite of methane policies that reflect global best practices as the federal government ponders its own next steps."
Read the blog post in its entirety on FixGov.