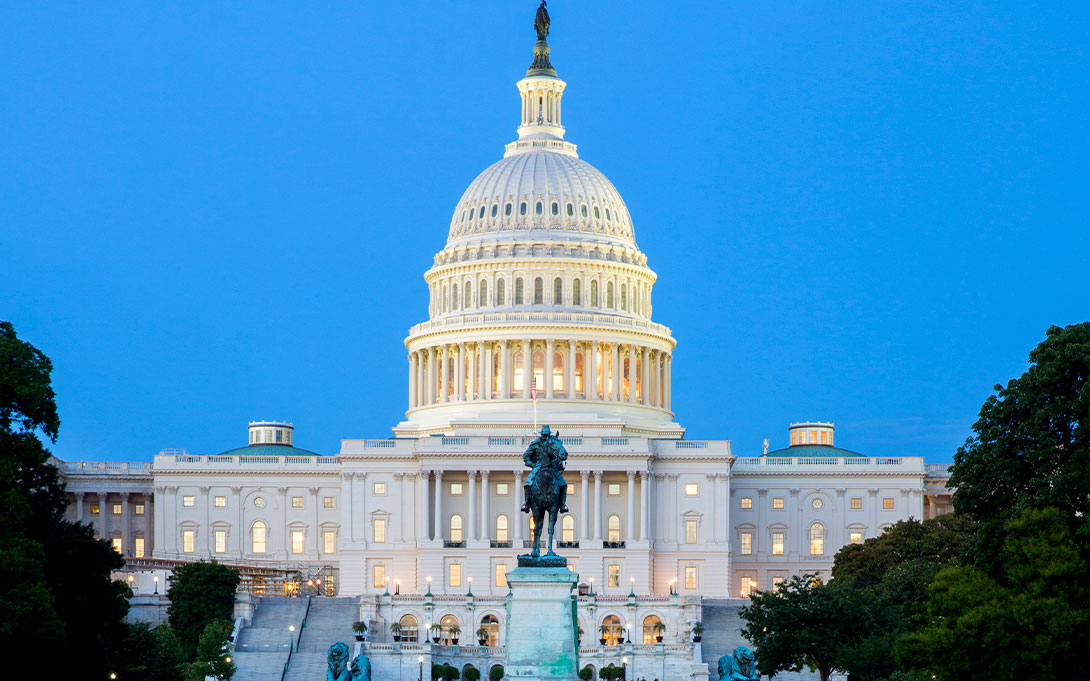 The 2022 winter semester will look a little bit different for two second-year Ford School graduate students. Bethany Haddad (MPP '22) and Kate Randall (MPP '22), were selected from a very competitive pool of applicants for the prestigious Riecker Fellowship. They will spend the next six months in Washington, DC engaging with timely and important legislative issues and supporting members of the Michigan delegation in the center of the U.S. capital.
Randall, who has a background as a tax preparer in rural Ohio and northern Michigan, will support Representative Dan Kildee's (MI-5th District) work on the House Ways and Means Committee. She is excited to apply her previous experiences and what she's learned at the Ford School to policies that create a more equitable economic and tax system. She also looks to expand her knowledge and engage in issues related to health, education, labor, and climate change.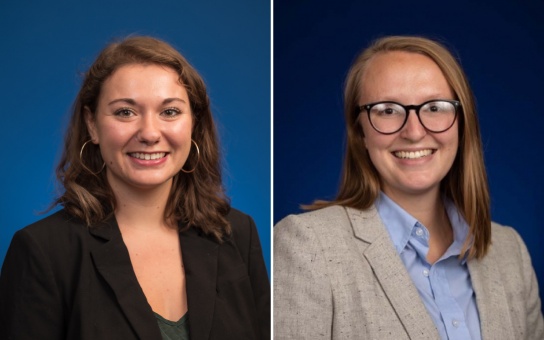 "Getting to work in the House of Representatives, getting that firsthand experience will help me better understand the legislative process, and how it can be applied to help create more effective policy that helps individuals back in the district," Randall said.
Haddad has policy interests in environmental policy and has served as an Energy and Environment Policy and Research Fellow in Governor Whitmer's office. She will support Senator Gary Peters' work as Chair of the Homeland Security & Governmental Affairs Committee.
"I'm excited to gain a deeper understanding of how Congress works, and looking forward to jumping in and engaging with the federal policy process in a more hands-on way. So many policy-related jobs are in DC, and I'm thrilled to be here on the ground to see if this is somewhere I'd like to be long-term."
The fellows' specific assignments will be based on the current priorities of members' offices. Past assignments have included working on investigations and oversight of FEMA grant programs, the National Flood Insurance Program, the Presidential Advisory Commission on Election Integrity, government shutdown, and the CARES Act.
Expecting a fast-paced environment, both of the fellows also look forward to having access to leadership coaching during their fellowship, which they say will help them reflect on their experiences.
Graduate Career Services Director Jennifer Niggemeier said, "Navigating the environment on the Hill will require a range of skills to lead projects and people, and students to be intentional about their own growth and development. Pairing students with a leadership coach while on fellowship in DC provides them with "real-time" support as they test out, stretch, and develop new leadership skills in a new setting."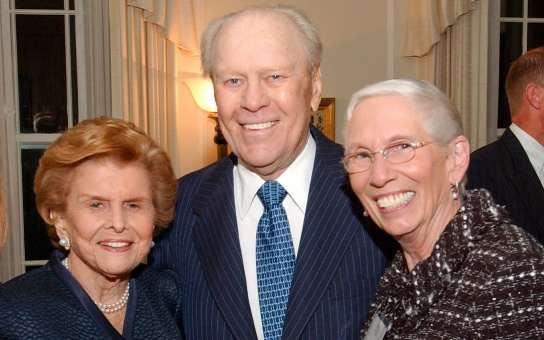 About the Riecker Michigan Delegation Fellowship
Named for Margaret (Ranny) Riecker (HLLD '05), a longtime friend and generous benefactor of the Ford School, the Riecker Michigan Delegation Fellowship sends competitively selected continuing graduate students to Washington, DC to complete a six-month assignment with a senator or representative from the state of Michigan. Fellows also receive a monthly stipend of $4,000 per month to cover expenses during their time on the Hill; leadership coaching; a travel grant to cover relocation expenses to DC; in-state tuition support for the semester immediately following the DC assignment; and a year of health care insurance.
Ranny Riecker's philanthropic legacy lives on. This fellowship was launched with a gift from Ranny's estate. After her passing, the Harry A. and Margaret D. Towsley Foundation (where she was chair), gifted an additional $750,000 to support the Riecker Fellowship. Generous funding from the Towsley Foundation, the Herbert H. and Grace A. Dow Foundation (where Ranny served as president), and personal giving with her late husband John Riecker (AB '52, JD '54), has been instrumental in the Ford School's advancement over the years. Learn more about the fellowship.