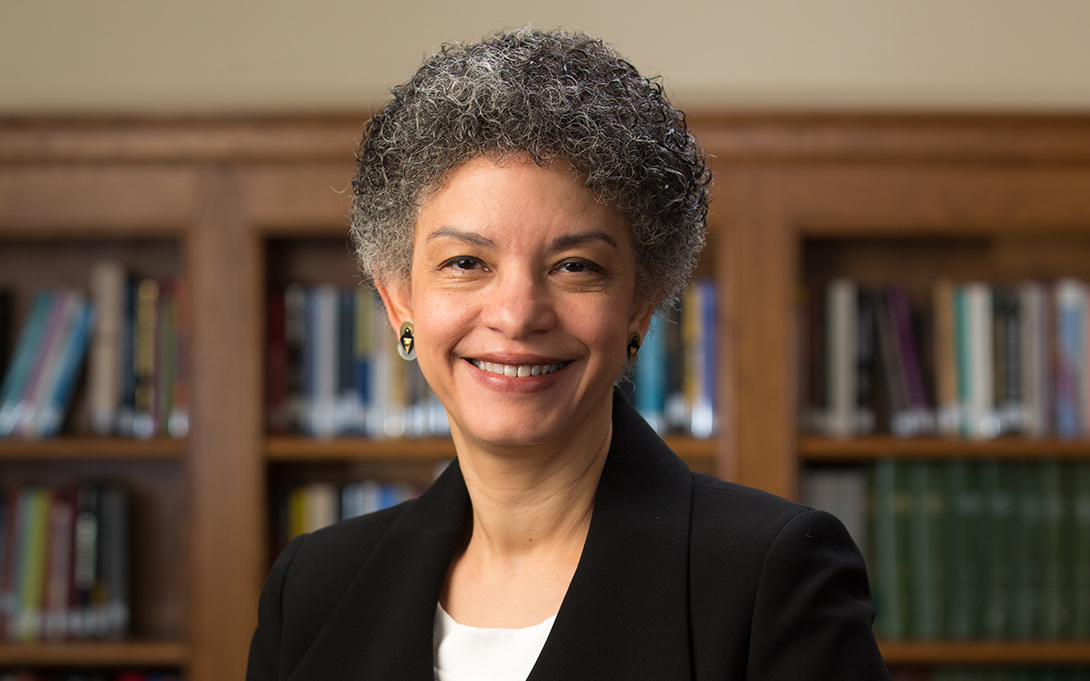 A recent Bloomberg article confirmed what the University of Michigan and the Ford School already knew—Susan Collins, former provost and dean, is thriving as the president of the Boston Federal Reserve. 
As the first Black woman to lead a regional Federal Reserve bank, she frequently draws upon her experience of spending summers in Jamaica with her family to guide her leadership and decisions.
"Watching Jamaicans struggle after the country introduced a new currency in 1969, and recognizing that even those with means still had to cope with power outages and water shutoffs, she started to understand that intelligence and resources aren't always enough to help people overcome circumstances beyond their control," Bloomberg reported. "'Seeing the impact that that had on families, on communities, the impact that had on the economy,' said the Boston Fed president about the currency overhaul during an interview with Bloomberg News in November. 'That was something that I had a lot of questions about growing up because of that experience.'"
At Harvard University as an undergraduate, Collins realized that economics allowed her to combine her skill in math with her passion for social issues. When she went on to grad school at the Massachusetts Institute of Technology, Collins capitalized on her exposure to other cultures and countries by focusing on international economics. 
At the Fed, Collins combines her academic training and leadership experience at the University of Michigan to fulfill her role as president.
"Susan always made sure that she talked to a large number of people, got multiple perspectives," Professor Paula Lantz told Bloomberg. "She's not a unilateral decision-maker."
"Paul Courant, a former provost of the University of Michigan, says Collins also had no problem sharing her own perspective. 'She tells you what she thinks,'" the outlet wrote.
Collins left the University (and Ford School) in July 2022 to step into her role as President, where she immediately worked on fighting inflation and keeping unemployment down.
In public events and meetings with stakeholders, Collins focuses on the Fed's mission of establishing a stable economy that benefits all workers.
"I like to say our mission is not an economy that works for some people," she said. "It really is an economy that works for all."
With Collins and others on board, the Fed is moving in a direction that represents all Americans. 
"With Fed leadership now the most diverse it's ever been—though the absence of a high-level official who is Latino remains a point of tension—Collins says she hopes her appointment lays the groundwork for more inclusive policy," Bloomberg concluded. "'We do need the range of perspectives around the table, and we need to understand what's working and what's not in the economy,' she said during the interview in November. 'And the only way to do that is by hearing voices that can really share those perspectives.'"
Read the entirety of the article by Bloomberg.