A discussion with Robin DiAngelo on "White Fragility"
Nancy Cantor Lecture on Intellectual Diversity
Date & time
Mar 13, 2020, 3:00-4:30 pm EDT
Location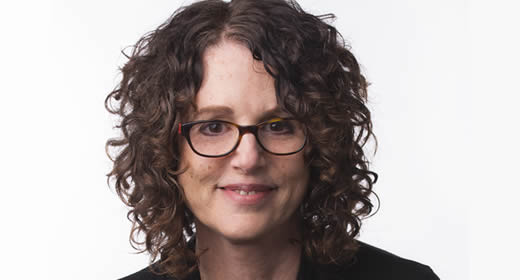 Free and open to the public. Book signing to follow. 
This event will be livestreamed. Check back here right before the event for viewing details.
**Due to the COVID-19 situation, this event has been canceled.  We are working to reschedule for a future date or deliver this content in a different format. Check this page or follow @fordschool on Twitter for updates. Learn more here about the University of Michigan's new university-wide measures regarding classes and events.**
Join us for an armchair conversation with Robin DiAngelo, author and Affiliate Associate Professor at the University of Washington, and Elizabeth Moje, Dean of the University of Michigan School of Education. Dr. DiAngelo and Dean Moje will discuss themes and ideas stemming from Dr. DiAngelo's best-selling book, White Fragility.
White people in the U.S. live in a social environment that protects and insulates them from race-based stress. This insulated environment of racial protection builds white expectations for racial comfort while at the same time lowering the ability to tolerate racial stress. DiAngelo calls this lack of racial stamina "white fragility." White fragility is a state in which even a minimal challenge to the white position becomes intolerable, triggering a range of defensive responses. These responses function to reinstate white racial equilibrium and maintain white control. DiAngelo will provide an overview of the socialization that inculcates white fragility and provide the perspectives and skills needed to build racial stamina and develop more equitable racial practices. 
From the speaker's bio:
Dr. Robin DiAngelo is Affiliate Associate Professor of Education at the University of Washington. In addition, she holds two Honorary Doctorates. She is a two-time winner of the Student's Choice Award for Educator of the Year at the University of Washington's School of Social Work. She has numerous publications and books. In 2011 she coined the term White Fragility in an academic article which has influenced the international dialogue on race. Her book, White Fragility: Why It's So Hard For White People To Talk About Racism was released in June of 2018 and debuted on the New York Times Bestseller List. In addition to her academic work, Dr. DiAngelo has been a consultant and trainer for over 20 years on issues of racial and social justice. 
From the moderator's bio: 
Elizabeth Birr Moje is dean, George Herbert Mead Collegiate Professor of Education, and an Arthur F. Thurnau Professor of Literacy, Language, and Culture in the School of Education.  Moje teaches undergraduate and graduate courses in secondary and adolescent literacy, cultural theory, and research methods and was awarded the Provost's Teaching Innovation Prize with colleague, Bob Bain, in 2010.  A former high school history and biology teacher, Moje's research examines young people's navigations of culture, identity, and literacy learning in and out of school in Detroit, Michigan. 
Moje has published 5 books and numerous articles in journals such as Science, Harvard Educational Review, Teachers College Record, Reading Research Quarterly, Journal of Literacy Research, Review of Education Research, Journal of Research in Science Teaching, Science Education, International Journal of Science Education, Journal of Adolescent & Adult Literacy, and the International Journal of Qualitative Studies in Education. She chairs the William T. Grant Foundation Scholar Selection Committee and is a member of the National Academy of Education. 
Sponsored by: Gerald R. Ford School of Public Policy, School of Education, the U-M Osher Lifelong Learning Institute, the University of Michigan Office for Diversity, Equity, and Inclusion, and the CEW+ Frances and Sydney Lewis Visiting Leaders Fund
**Overflow seating will be available in the Modern Languages Building, Room 1220, at 812 E. Washington St, across Ingalls Mall from the Michigan League.**