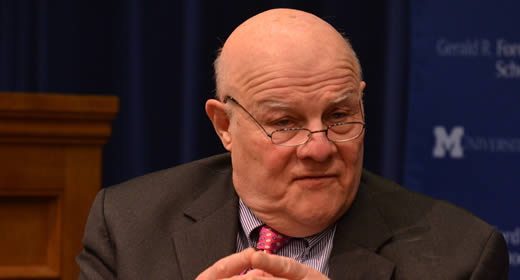 In the Latin American Advisor, Melvyn Levitsky questions the long-term impact of Uruguay's decision to legalize marijuana. Uruguay is the first nation in the world to fully legalize marijuana. Next month, Uruguay will begin to permit the sale of marijuana in pharmacies, as well.
"A number of presently undetermined factors will make assessing 'success' quite complicated," says Levitsky, who served on the International Narcotics Control Board for nearly a decade.
In particular, Levitsky questions how legalization will impact marijuana use among young people "whose brains are still developing and whom scientific studies have shown are vulnerable to developing a host of psychological problems from such abuse."
"It will take many years for an objective analysis," he says.
---
Melvyn Levitsky is a professor of international policy and practice at the Gerald R. Ford School of Public Policy and a retired career minister in the U.S. Foreign Service. He spent 35 years as a U.S. diplomat, including as ambassador to Brazil, executive secretary of the State Department, ambassador to Bulgaria, and deputy assistant secretary of state for human rights.