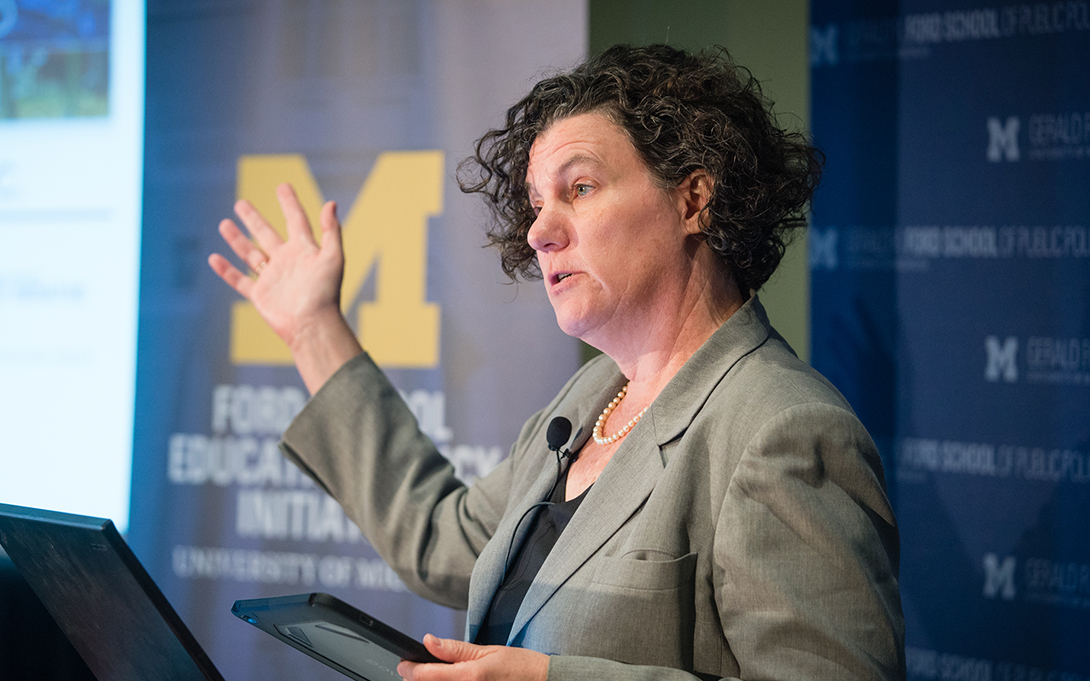 Sue Dynarski's research is cited in a recent Inside Higher Ed analysis of an initiative that expanded access to the SAT for low-income, first-generation, and minority students.  
2019 marked the highest number of SAT test-takers to date: 2.2 million students. The large turnout was the result of a College Board initiative that expanded school-day testing sites in public schools and increased fee waivers and test preparation offerings.
However, the record-high number of SAT test-takers produced lower scores, particularly for minority students, compared to 2018, according to Inside Higher Ed's article "More SAT Test Takers but Lower Scores".
The National Center for Fair and Open Testing (FairTest) attributes the decreased scores to the SAT's racial, class, gender, and culture barriers, noting that mean SAT scores of students whose parents did not attend any college decreased 12 points from 2018 to 2019. Moreover, Asian and white students were two times as successful in hitting SAT test benchmarks as African American and Hispanic students.
The College Board contents that they are partnering with states and schools to increase access to college for socio-economically disadvantaged students. By expanding school-day testing options to ten new states and Washington, DC, students have access to the SAT, versus the weekend testing days that created a transportation barrier for many low-income students. 
College Board cited Dynarski's research in its defense of the initiative. School-day testing "opens the door to more effective, targeted efforts to draw talented, disadvantaged students into college," wrote Dynarski in her 2018 Brookings article "ACT/SAT for all: A cheap, effective way to narrow income gaps in college".
"Universal testing alone will not get disadvantaged students into college," Dynarski went on to note. "But it produces small, discernible increases in college attendance, especially at four-year colleges."
Susan Dynarski is a professor of public policy, education and economics at the University of Michigan, where she holds appointments at the Gerald R. Ford School of Public Policy, School of Education, Department of Economics and Institute for Social Research and serves as co-director of the Education Policy Initiative. She is a faculty research associate at the National Bureau of Economic Research and the Center for Analysis of Postsecondary Education and Employment. She is a nonresident senior fellow in the Economic Studies Program at the Brookings Institution. Dynarski earned an A.B. in Social Studies from Harvard, a Master of Public Policy from Harvard and a Ph.D. in Economics from MIT.