Patrick Larkey (MPP '71, PhD '75) is living the dream at Ariel Pointe of Sachse, Texas where he is writing an unredacted, personal history of the public policy field from its outset. Any old-timers willing to share vivid or not so vivid recollections, please send them to Patrick at larkey@alumni.stanford.edu. Per Patrick, "We were, after all, the first MPP class anywhere."
Michael Costa (MPP '82) had the opportunity to serve on a couple of Biden campaign policy committees (Health and LGBTQI+), and co-authored a number of proposals. He says, "Working with a cohort of health policy legends felt like I was on my graduate internship again!"
Joel Smith (MPP '82) is "semi-retired" as he resigned from Abt Associates in August 2020 and is now an independent consultant. He is thoroughly enjoying his work and has interesting assignments that are stimulating and manageable. 
In June, Sue Poppink (MPP '83) earned a promotion to the rank of full professor at Western Michigan University, College of Education, Department of Educational Leadership, Research, & Technology. In September, she was awarded professor emerita upon retirement.
Dan Sichel (MPP '83) and Rob Carver (MPP '78, PhD '88) recently became acquainted through their shared interest in furniture making. As it turns out, Dan's older brother, David Sichel (MPP '78), was Rob's roommate in DC during their summer internships! When the pandemic struck, Rob and Dan toured each other's workshops virtually and talked policy. Rob is working on a set of Windsor chairs and Dan is building a kitchen table modeled after a Gustav Stickley 1910 design. Dan, professor of economics at Wellesley College, is chairing a National Academy of Sciences Panel on modernizing the CPI. Rob, recently retired from the Brandeis International School of Business, just completed a white paper on data preparation for the SAS Institute.
Gerard "Gerry" Anderson (MPP/MBA '88) was elected vice chairman of the board of the Edison Electric Institute, the national association of investor-owned electric companies. He is the executive chairman of Detroit-based DTE Energy. 
Nicholas Greifer (MPP '89) is the City of Harvey, Illinois' first economic development director, with projects ranging from internet broadband expansion, e-commerce warehouse distribution centers, and transit development. He recently volunteered for U.S. Rep. Lauren Underwood (D-14), who is also a U-M graduate.
Lynn Vendinello (MPP '89) recently became a division director for the communication services and information division in the office of program support/office of chemical safety and pollution prevention at the U.S. Environmental Protection Agency. She is very excited about the new challenge!
Mellie Torres (MPP '97) published "Constructing Pathways to Responsible Manhood: Controlling Images and Meaning Making Through the Use of Counter-narratives" in Boyhood Studies (Berghahn, June 2020). She also co-wrote a research agenda-setting paper as part of a CONVERGE working group on Puerto Ricans and COVID-19.
Lauren Larson (MPP '98) was recently selected as a National Academy of Public Administration fellow. She is one of 45 public administration leaders selected for this year's class. Lauren is the director, Governor's Office of State Planning & Budgeting, State of Colorado.  
Michael Cahill (MPP/JD '99) returned to Brooklyn Law School in July 2019 to serve as its dean and president. He was on the Brooklyn Law School faculty from 2003-16 before leaving to become co-dean at Rutgers Law School.
Sharon Dolente (MPP/JD '04) is the ACLU of Michigan's voting rights strategist. The multi-million dollar campaign and broad nonprofit coalition she led in 2018 to design and spearhead the wildly successful Proposal 3 paid dividends in the 2020 election. Prop 3 reforms included no-reason absentee voting and Election Day registration; voter turnout in Detroit, during a pandemic, exceeded that of 2008; and the State of Michigan achieved record turnout.  
Eric Lopez (MPP '06) was recently promoted to serve as director of public works for the City of Long Beach, California, where he will oversee the department's 500-plus employees focused on maintaining and enhancing the city's infrastructure and environment.
Chris Dorle (MPP '07) and Areeta Bridgemohan (MPH '09) welcomed Kiran Luca Dorle on July 12, 2020. Kiran is a Sanskrit name meaning 'ray of light," and it is also a Gaelic name meaning 'dark.'
Suzanne (Gill) Komara (MPP '09) and husband Matthew Komara welcomed Lillian Rose Komara on May 7, 2020. She weighed 7 lbs., 11 ounces and measured 20 inches. She loves rocking her Michigan gear and watching the Wolverines play on TV. She recently repped the maize and blue for spirit week at daycare! Wherever you go, Go Blue!
William Rich (MPP '09) left the U.S. government after ten years to join the research and data analytics firm Kharon. He is managing director of their Dubai, UAE office.
Colin Lewis-Beck (MPP/MA '10) and Anna Reisetter were married on June 13, 2020 in Iowa City, Iowa. Colin is a visiting assistant professor at the University of Iowa and Anna is finishing her PhD in biostatistics at the University of Iowa.
Matt Johnson (MPP '10) will release his second book, Work Songs, on December 15, 2020. It is based on the idea that for as long as we've had language, we've had music for the work we do. But modern work has no song, and that's why Matt wrote this collection of essays on the meaning, struggles, and opportunities we face in the work we do.
Sarah Pendergast (BA '10) was promoted to origination manager at 8minute Solar Energy in March 2020. In her role, she works with electric utilities, corporations, and financial institutions to contract and secure financing for large-scale solar and battery storage projects across Texas and the southwest United States.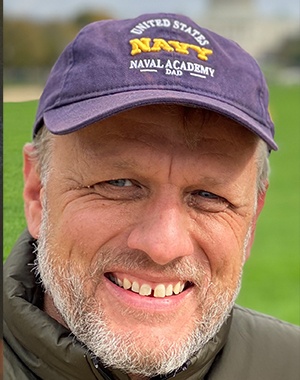 Egan Reich (MPP '10) and his wife, Melissa Bruno, welcomed their baby girl Francesca Eleanor Reich to this pestilential world on April 24, 2020. They are working from home in Washington, DC.
Lesley Plimpton Younis (BA '10) and Majid Younis welcomed their first child, Lillian Adele Younis, on February 27, 2020. 
Joe Person (MPP '11) is now the director of innovation payments at Anthem Insurance in Washington, DC. He will be leading the company's commercial value-based care operations, with a focus on improving patient outcomes related to chronic illness and procedural bundles.
Frank Szollosi (MPP/SNRE '11) was hired in June 2020 as the executive director of the Montana Wildlife Federation. He previously served for a decade as climate policy director at the National Wildlife Federation's Great Lakes Regional Office in Ann Arbor. 
Vanessa Kargenian (MPP '13) joined Fidelity's Financial Center for Applied Technology as a director of research. She is based out of NYC and focuses on the future of money, blockchain, AI, and how technology is changing the financial service landscape. Vanessa welcomes any related policy discussion on those issues.
Ingrid Tighe (MPA '13) was recently selected a Notable Veteran by Crain's Detroit Business, which lauds veterans based on their career accomplishments, track record of success in the field, contributions to their community, and mentorship of others.
Bobby Dishell (BA '15) joined Denver law firm Moye White LLP as a real estate attorney this fall. He was also elected to serve on the Board of Directors of Regional Transportation District, and is looking forward to working on transit equity and leveraging public transportation to improve the environment in the Denver metro area.
Lora Nelson (MPP '16) accepted a new role as the research, monitoring, and learning specialist for Search for Common Ground, an international organization that promotes peace building. She will be based in Goma, Democratic Republic of Congo.
Tahla Aziz Mirza (BA '18) will be graduating in May 2021 from Berkeley Law, University of California.
Jason Morgan (MPA '18) was re-elected to the Washtenaw County Board of Commissioners representing central Ann Arbor.
Emily Fletcher (MPP/MBA '20) and Katie Adams, a proud member of the unofficial Ford School partners' group, The Betties, were married on June 20, 2020 in Quilcene, Washington. They hope to celebrate with a larger group of friends and family, including fellow Ford School and Betties alumni, when it is safe to do so!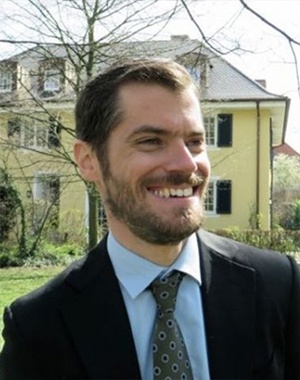 In Memoriam
Chris Reinstadtler (MPP '04) passed away on August 21, 2020. He is remembered fondly by our faculty and staff who knew him during his time at the Ford School and in the years since, as he served as a thoughtful, dedicated supporter of the careers of many students. Read Chris's obituary here.
"Chris was a kind, honest alum who continued to support current students at the Ford School, long into his career in international development/monitoring & evaluation. He was intentional to make time to support Fordies in their career pursuits, making connections, asking thoughtful questions, and acting with integrity." -Peter Vasher
Elizabeth Oliva (BA '16) passed away on September 26, 2020. A classmate writes: "Liz was everything that the Ford School prizes in its make up: passionate, humane and, above all, kind." Faculty members remember Liz as a compassionate advocate for justice and a more equitable America. More faculty tributes are here. Read Liz's obituary here.  
"Elizabeth made a great contribution to the life of the Ford School and to the values our community holds. She was a passionate and compassionate advocate for justice at home and abroad, working to advance rights for refugees, access to health care, and interfaith understanding. We will certainly miss her and are grateful for the life she led"  -John Ciorciari
"Elizabeth was a student in the very first course I taught at the Ford School, which was a seminar on public health policy. Her intelligence, strong work ethic, commitment to social justice and passion for health equity work--along with her witty sense of humor--were all wonderfully apparent the first week of the course. In her short life, Elizabeth had a positive impact on so many people and communities, including her Ford School student, faculty and staff colleagues. I am heartbroken for Elizabeth's family and friends. I am also thankful that Elizabeth was able to accomplish so much in her 26 years, using her strong voice and courageous heart to work towards the dignity and health of all people." -Paula Lantz
"I remember Liz' compassion, intelligence and thoughtfulness well. She had designed an interesting study exploring how racism affects public preferences on how resources should be allocated following a natural disaster. She was deeply committed to understanding how we can minimize the role of our biases to advance a more equitable America. The impact of her presence on others will not be forgotten." -Mara Ostfeld
---
Below, find the full, formatted Fall 2020 edition of State & Hill.