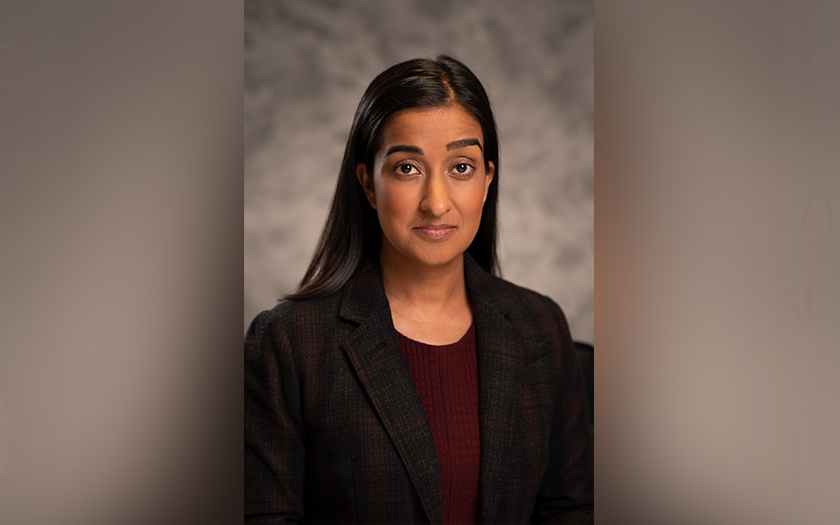 The global push for funding to fight COVID-19 has many concerned that sexual and reproductive health will suffer. Experts predict that the diversion of funds to fight COVID-19, along with some women avoiding hospitals altogether, will result in decreased global access and resources for sexual and reproductive health. To avoid this scenario, Ford School alumna and associate director for federal issues at Guttmacher Institute, Zara Ahmed (MPP/MPH '09), is working with policymakers to ensure reproductive health remains a top priority.

Ahmed oversees federal policy analysis, advocacy, and lobbying and has been featured in popular media outlets recently advocating for additional funding for reproductive health priorities. Ahmed and her colleagues recently published a report that highlighted the potential ramifications of underfunded and inaccessible reproductive health services in low- and middle-income countries. "With only a 10 percent decrease in access to care, the results were devastating," she notes. The April 2020 report indicated that such a drop in care would result in an additional 1.7 million women who give birth and an additional 2.6 million newborns experiencing major complications, with tens of thousands of potential deaths.

As a result of these findings, Ahmed developed several policy recommendations that range from strengthening reproductive health supply chains to addressing the unique needs of marginalized populations. These are proving to be useful for international organizations, including implementing organizations and multilateral donors, as well as U.S. Congressional staff. "Many policymakers are using the growing understanding that a health threat anywhere is a health threat everywhere to push for increased funding for global health, but there's still resistance to prioritizing global health in some quarters," she said.

Ahmed is no stranger to global health crises. Previously, she worked for the U.S. Centers for Disease Control and Prevention for 10 years, including seven years based overseas. In her last role, she was the associate director for policy and communications for the division of global health protection, which now leads the CDC's overseas response to COVID-19. "As a person with significant experience with the agency but who is no longer bound to the official talking points, I'm also spending a lot of time on social media and elsewhere trying to explain the agency's response, political constraints, and the warnings it issued prior to the pandemic." She comments that her time at CDC has helped her excel at Guttmacher in several ways. Most importantly, she says, "my time at CDC allowed me to cultivate relationships with people around the world who are passionate about health, equity, and justice. These are the people who are at the frontlines of the response and will be most critical to building the world back better. "
Read the full "Crisis on the Horizon" report here. You can also follow @ZarainDC on Twitter.
Zara Ahmed joined the Guttmacher Institute's public policy team as a Senior Policy Manager in September 2019 and became the Associate Director for Federal Issues in April 2020. In this role, Dr. Ahmed coordinates the Institute's advocacy agenda at the federal level and develops strategies to advance sexual and reproductive health. She also serves as an expert on U.S. foreign policy related to sexual health and reproductive rights, including funding for international family planning and maternal health programs. Before joining the Institute, Dr. Ahmed spent nearly 10 years with the U.S. Centers for Disease Control and Prevention, including seven years based overseas in Rwanda, Namibia and Haiti as a senior technical advisor, and three years as the Associate Director for Policy and Communications in the Division of Global Health Protection at CDC headquarters in Atlanta. Prior to her time with CDC, she worked as a sexual health counselor at an alternative high school in Michigan and as a consultant in Bangladesh on the labor rights of migrant women. Dr. Ahmed has also conducted field research on sex worker rights in Cambodia, health financing in rural Cameroon and donor coordination of malaria programs in Senegal. She holds a BA in political science from Brown University, MPP and MPH degrees from the University of Michigan, and a DrPH from the University of North Carolina, where she is also an adjunct instructor.