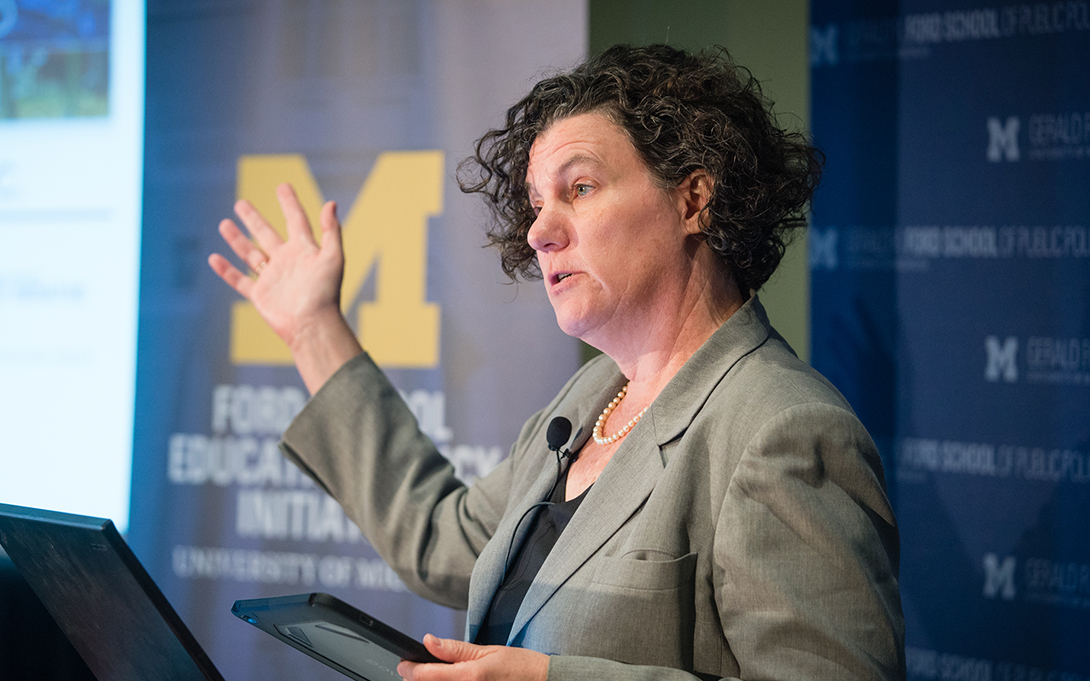 The COVID-19 pandemic has exacerbated the gaps between low-income and high-income students, according to an editorial in Science magazine by Ford School professor Sue Dynarski, written with Christopher Avery of Harvard and Sarah Turner from the University of Virginia.
"Income inequality in college attendance and graduation in the United States was troublingly large before the pandemic. Without an aggressive infusion of federal support for schools and students, these already sizable gaps will likely widen into chasms," they write.
The disparities that have existed in college attendance have widened, which affects poverty rates, social mobility, and an overall effect of reducing economic growth. The college application process, in which low-income students often rely on counsellors, coaches and teachers, has been disrupted. The move to remote learning has also disproportionately affected low-income students, for whom technology and internet access can be challenging.  
While public schools and colleges need more resources to provide high-quality remote learning, as well as to prepare schools for safe, in-person learning, states are slashing education budgets, they write.
"Spending on education is an investment in the nation's future. An aggressive federal response is critical for getting students and schools through this perilous time," they conclude.
You can read the full editorial in Science magazine here.