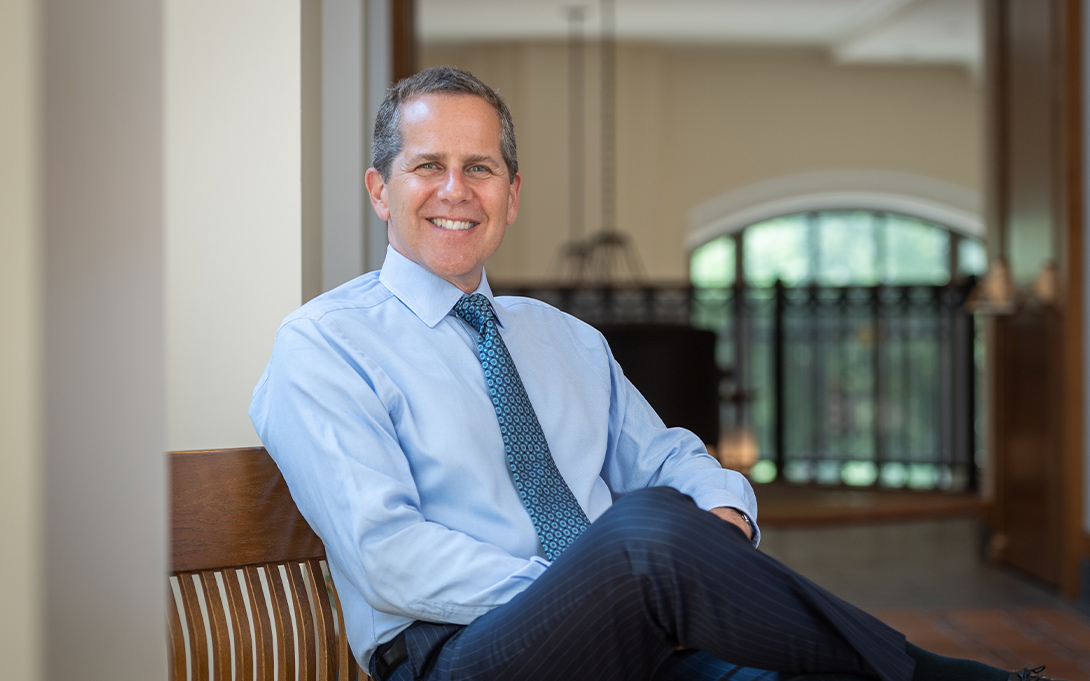 Ford School dean Michael Barr is President Joe Biden's intended nominee for vice chair for supervision of the Federal Reserve, the White House announced Friday.
Barr is the Joan and Sanford Weill Dean of the Ford School, the Frank Murphy Collegiate Professor of Public Policy, the Roy F. and Jean Humphrey Proffitt Professor of Law at the Law School, and founder and faculty director of U-M's Center on Finance, Law & Policy.
"Barr has spent his career protecting consumers, and during his time at Treasury, played a critical role in creating both the Consumer Financial Protection Bureau and the position for which I am nominating him," President Biden said in a statement.
"He was instrumental in the passage of Dodd-Frank, to ensure a future financial crisis would not create devastating economic hardship for working families. Barr has strong support from across the political spectrum—and has been confirmed by the Senate on a bipartisan basis," Biden said. "And, he understands that this job is not a partisan one, but one that plays a critical role in regulating our nation's financial institutions to ensure Americans are treated fairly and to protect the stability of our economy."
If confirmed, Barr would step down as dean of the Ford School. He would take an unpaid leave of absence from the University of Michigan, retaining his faculty appointments in public policy and law and planning to return to the faculty after serving his term on the Federal Reserve Board of Governors.
At the Law School, Barr taught Financial Regulation and International Finance, and co-founded the International Transactions Clinic and the Detroit Neighborhood Entrepreneurs Project.
Barr serves in a wide variety of advisory roles. He is a trustee of the Kresge Foundation, and serves on the Bill and Melinda Gates Foundation FinTech Advisory Council, the FDIC Advisory Committee on Economic Inclusion, ideas42's Scientific Advisory Board, the Research Advisory Board for the Washington Center for Equitable Growth, and as an adviser to NYCA Partners, SentiLink, CLINC, Savi and Global ID Framework, among others.
Barr was on leave during 2009 and 2010, serving in the Obama administration as the U.S. Department of the Treasury's assistant secretary for financial institutions, and was a key architect of the Dodd-Frank Wall Street Reform and Consumer Protection Act of 2010. Prior to his Senate confirmation, he served on the National Economic Council in the White House.
Barr previously served in the Clinton administration as Treasury Secretary Robert Rubin's special assistant, as deputy assistant secretary of the Treasury, as special adviser to Clinton, and as a special adviser and counselor on the policy planning staff at the U.S. Department of State.
Barr served as a law clerk to U.S. Supreme Court Justice David Souter during October Term 1993, and previously to Pierre Leval, then of the Southern District of New York.
He received his J.D. from Yale Law School, his M.Phil. in international relations as a Rhodes Scholar from Magdalen College, Oxford University, and his B.A., summa cum laude, with honors in history, from Yale University.