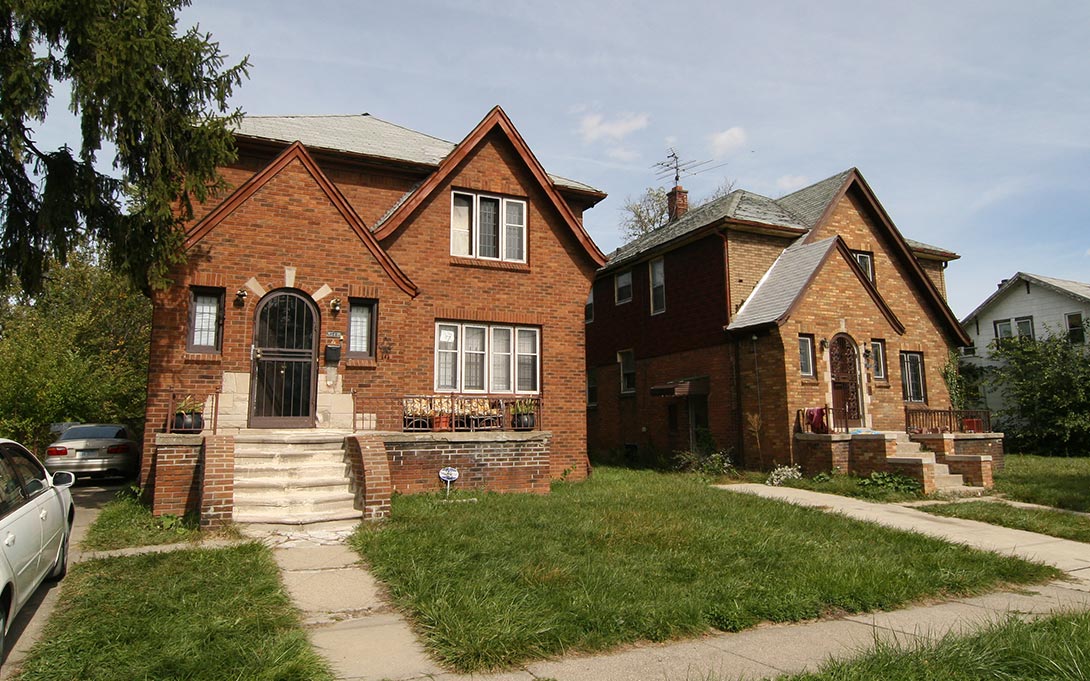 The University of Michigan's Detroit Metro Area Communities Study (DMACS) was recently contracted by Invest Detroit, a nonprofit Community Development Financial Institution, to look at the relationship between community investment and overall trends in neighborhood satisfaction and quality of life. Specifically, the study will examine the impact of the Strategic Neighborhood Fund (SNF) over time.
The SNF initiative is an effort by the City of Detroit and its non-profit and private sector partners to stabilize neighborhoods and attract new residents through projects aimed at boosting economic opportunity and improving quality of life. Altogether, $185 million in philanthropic and public support has been put towards the initiative, leveraging another $77 million in private financing. Funding is focused in four areas: park improvements, streetscape improvements, commercial corridor development, and neighborhood housing stabilization.
The study is being led by DMACS researchers Lydia Wileden, Elisabeth Gerber, Jeff Morenoff, Mara Ostfeld, and Sharon Sand.
"SNF represents a major investment in neighborhoods across the City of Detroit. This study will provide unique insights into how Detroiters are experiencing the impacts of these investments" said Elisabeth Gerber, Jack L. Walker Jr. Collegiate Professor of Public Policy at the Ford School. "The partnership between DMACS and Invest Detroit will help ensure that high-quality data will be available to assess impacts and guide future policy."
Previous data from DMACS has found that residents in the three communities targeted by the first phase of SNF investments report greater neighborhood satisfaction and are more likely to say their neighborhood quality of life is improving. On top of that, SNF neighborhoods see rising property values, but without fear of displacement among residents.
 DMACS has continued to survey residents in SNF neighborhoods since its baseline report in 2019. With the support of Invest Detroit, survey data from 2020 and 2021 will be analyzed, and a new wave of 2023 data will measure the impacts of ongoing investments.
"From its inception, DMACS has been committed to informing programmatic and investment decisions that affect the future of Detroit and its local communities," said Jeff Morenoff, professor of public policy and sociology. "A few years ago we began collecting data that would allow us to understand the impact of investments in SNF neighborhoods on the quality of life in these areas. We are delighted by this opportunity to work with Invest Detroit to understand the impact of the SNF program."
The Detroit Metro Area Communities Study (DMACS) is a University of Michigan initiative designed to regularly survey a broad, representative group of Detroit residents about their communities, including their experiences, perceptions, priorities, and aspirations. DMACS is the reliable source for timely and relevant public opinion data in a changing Detroit. Since 2016, DMACS has conducted citywide surveys on topics including crime and policing, community health, housing and blight, entrepreneurship, and the impacts of the COVID-19 pandemic.
Invest Detroit is a mission-driven lender, investor, and partner that supports business and real estate projects that will ignite economic growth in Detroit and the region. Their goal is a thriving city that works for all Detroiters with an improved quality of life–inclusive housing, resourced and walkable neighborhoods, and equal opportunities for jobs and business growth.