Six priorities
1. Diversify our faculty and staff
We seek to attract and retain a demographically and intellectually diverse faculty, and support all faculty in countering implicit biases. We are implementing new approaches to attract and retain diverse staff.
Initiatives and opportunities: 
Leverage the Provost's Anti-Racism Faculty Hiring Initiative
⚬ STPP faculty hire (Racial Justice and Technology)
Expand our faculty recruitment strategies
Review and revise staff hiring procedures
Professional development opportunities for faculty and staff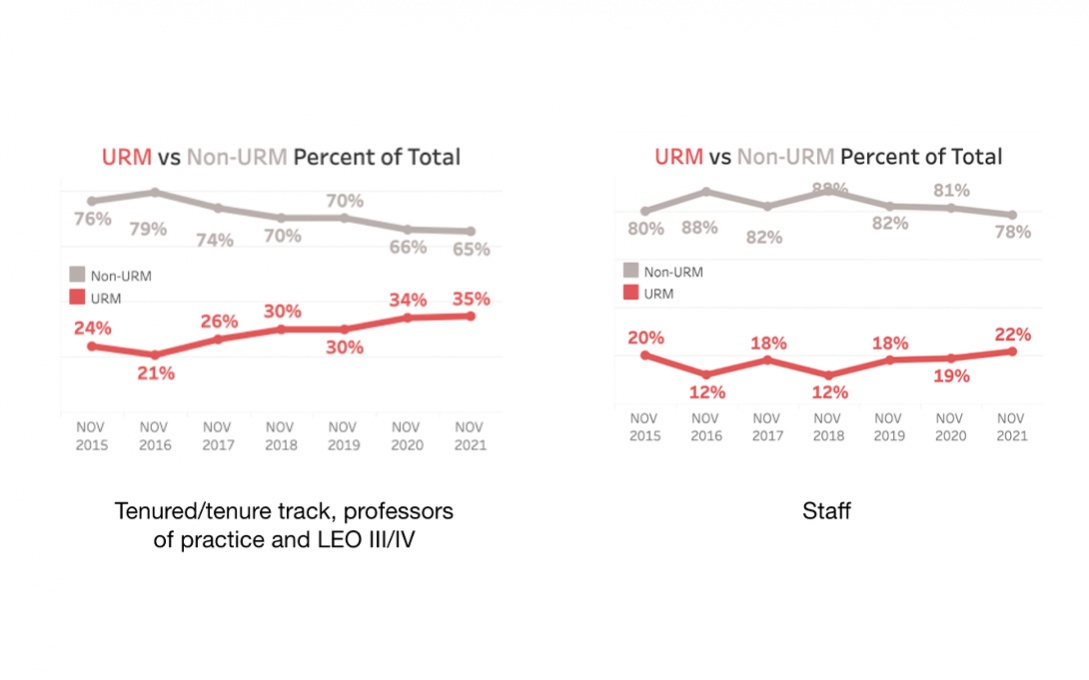 2. Diversify our student body
We are working to recruit students from underrepresented backgrounds, enhance support services to help all students succeed, and equip all students with the ability to understand DEI issues as it relates to analyzing, making, and implementing policy. While we have made significant progress in this work in our masters and PhD programs and see the need for continuing work ahead, we recognize that special attention is needed to diversify our BA programs.
Initiatives and opportunities: 
Develop new BA course options focusing on the relationship between racial, economic, and gender inequality and public policy
Revise BA 476 course (Fall 2022) - Applied Learning Seminar 
Pursue novel approaches to recruit and retain students from underrepresented groups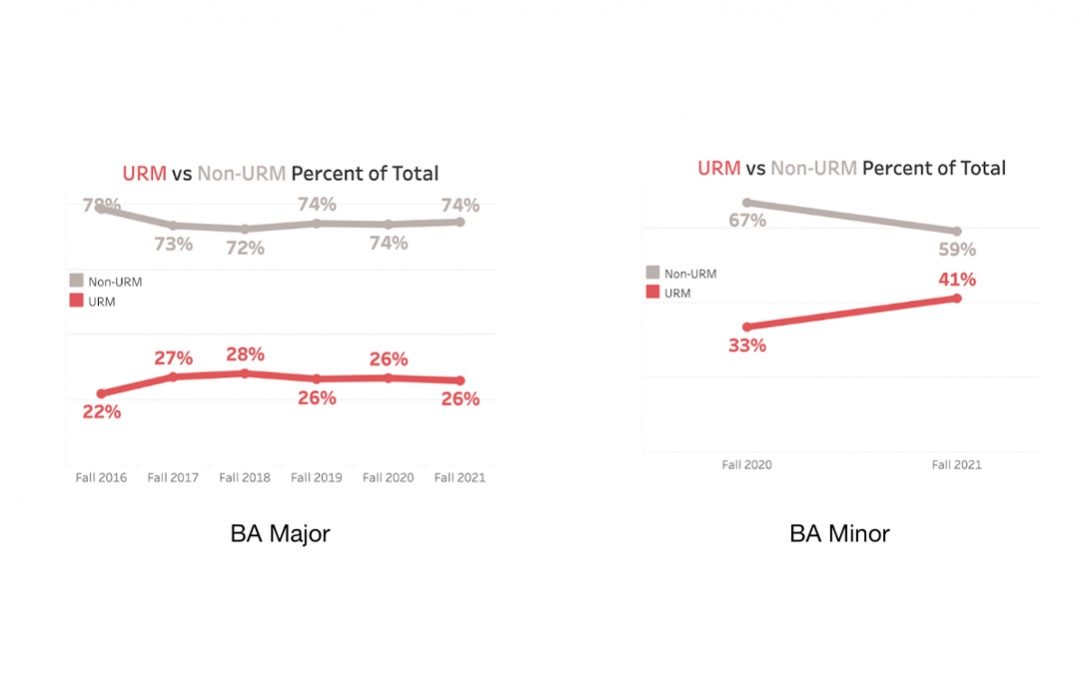 3. Integrate anti-racism into our curriculum and co-curricular activities
Provide guidance and training to faculty and staff to address issues related to racism and institutional discrimination; encourage new ways to integrate DEI content into courses; and offer courses and programming that explicitly address structural racism in public policy.
Initiatives and opportunities: 
Continue to expand and leverage the Anti-racism Clearinghouse, which provides faculty with scholarly materials, multimedia content, and teaching guides to better foster anti-racism in the classroom
Domestic Racial Foundations of Public Policy speakers series and course
Global Racial Foundations of Public Policy speakers series
Center for Racial Justice Reading Circles
4. Support research and policy engagement that pursues just, equitable, and inclusive public policy for diverse populations
Foster new research and policy engagement, enhance and promote DEI values in public policy discourse, and connect faculty research and policy engagement related to DEI to our educational programs.
Initiatives and opportunities: 
Anti-racism Clearinghouse 
Anti-racism Summer Research Grants and Workshops (co-sponsored by the CRJ and NCID, Summer 2022)
5. Create engagement opportunities that advance social justice
Provide financial and logistical support to pursue research projects, policy and community engagement opportunities, and learning experiences that advance social justice.
Initiatives and opportunities: 
Racial Justice Student Initiative Fund
CRJ Student Advisory Board 
MPP CRJ Internship Partnership
DEI Funding initiatives for Ford School student organizations
DEI RA positions 
DEI Coalition (faculty, staff, and student representatives)
Student Organizations (SCPP, Out in Public, Global Fordies, and Women and Gender in Public Policy)
CRJ Visiting Fellows Program
Create a Center for Racial Justice Library
6. Bolster DEI communications
Amplify events, research, insights, and opportunities that advance DEI within and beyond the Ford School and the University of Michigan, and elevate DEI values in public policy discourse.
Initiatives and opportunities: 
DEI team and Communications & Outreach collaborations
Leverage Ford School social media platforms to share opportunities and accomplishments
Spotlight DEI initiatives and efforts led by faculty, staff, and students