Diversity, equity, and inclusion priorities
Current key initiatives (2022-2023)
The University of Michigan used the 2021-2022 academic year to evaluate DEI 1.0, identifying what has worked, what can be improved, and what remains unaddressed. Findings from the evaluation year, along with input and engagement from the community, will help guide the University in the 2022-23 academic year to build out a strategic, focused, and impactful DEI 2.0 plan. In fall 2023, U-M will officially launch its next DEI strategic plan. 
Here at the Ford School, we're evaluating and learning from our first 5-year strategic plan for diversity, equity, and inclusion too. At the same time, we're keeping this important work moving forward, infused in everything we do. With input from student leaders, the DEI Coalition, faculty, staff, and alumni, we've identified 6 key priorities that we are focused on during this interim period.
We'd welcome input and engagement from the Ford School community on any of this work. Please reach out to DEI Co-Leads Stephanie Sanders, Dominique Adams-Santos, Luke Shaefer, or Catie Hausman to learn more and find out how you might get involved.
Six priorities
1. Diversify our faculty and staff
We seek to attract and retain a demographically and intellectually diverse faculty, and support all faculty in countering implicit biases. We are implementing new approaches to attract and retain diverse staff.
Initiatives and opportunities: 
Leverage the Provost's Anti-Racism Faculty Hiring Initiative
⚬ STPP faculty hire (Racial Justice and Technology)
Expand our faculty recruitment strategies
Review and revise staff hiring procedures
Professional development opportunities for faculty and staff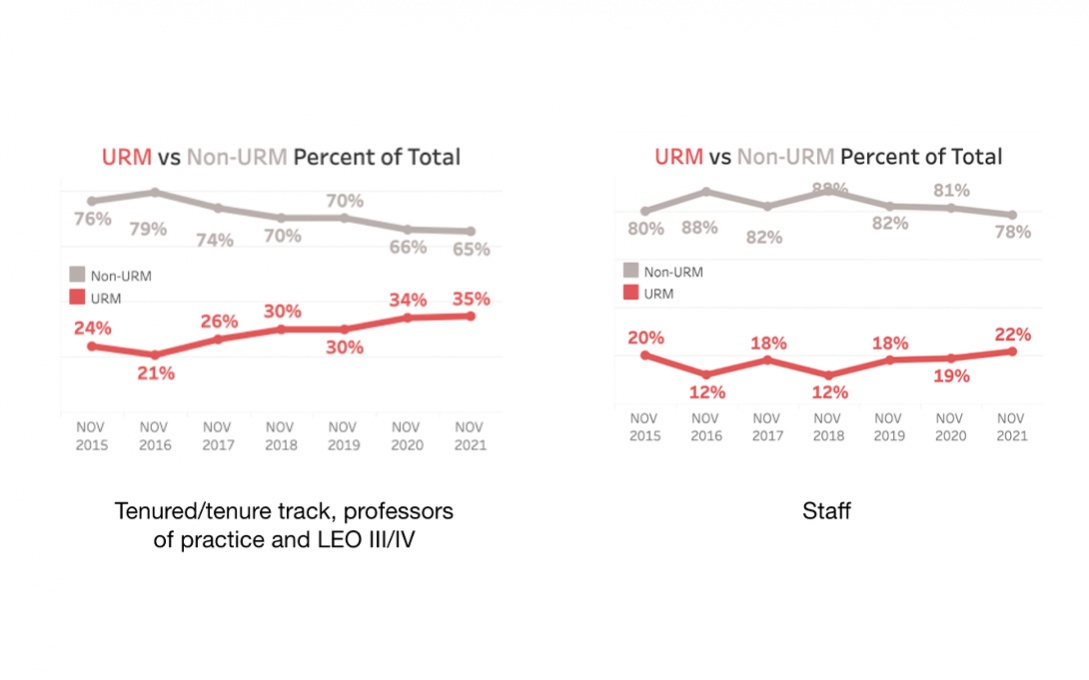 2. Diversify our student body
We are working to recruit students from underrepresented backgrounds, enhance support services to help all students succeed, and equip all students with the ability to understand DEI issues as it relates to analyzing, making, and implementing policy. While we have made significant progress in this work in our masters and PhD programs and see the need for continuing work ahead, we recognize that special attention is needed to diversify our BA programs.
Initiatives and opportunities: 
Develop new BA course options focusing on the relationship between racial, economic, and gender inequality and public policy
Revise BA 476 course (Fall 2022) - Applied Learning Seminar 
Pursue novel approaches to recruit and retain students from underrepresented groups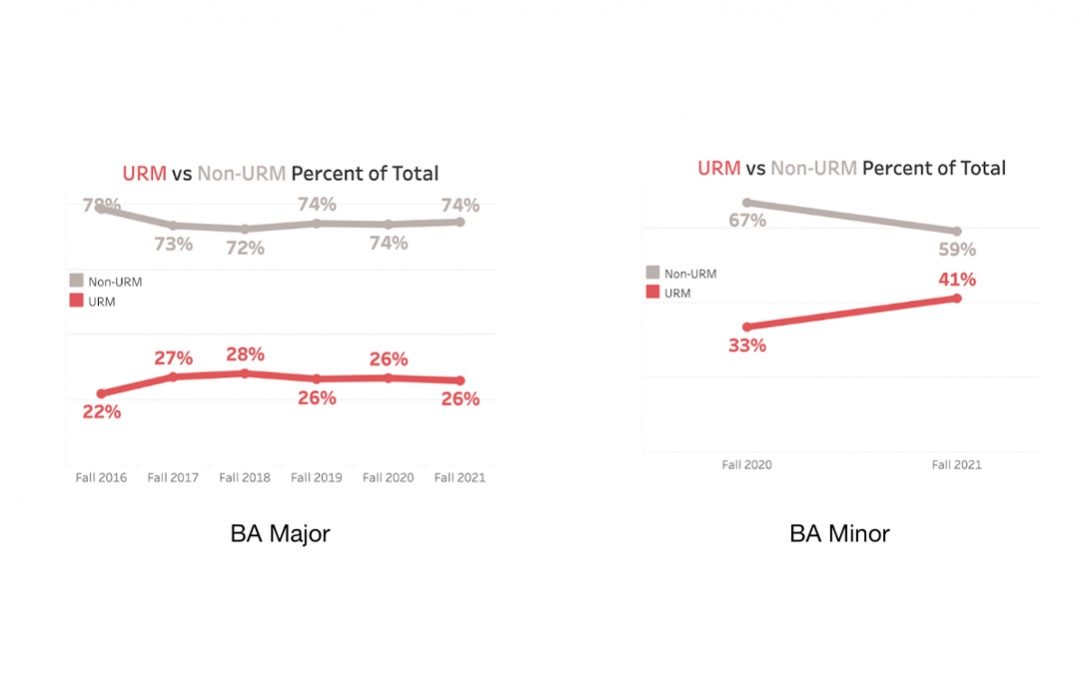 3. Integrate anti-racism into our curriculum and co-curricular activities
Provide guidance and training to faculty and staff to address issues related to racism and institutional discrimination; encourage new ways to integrate DEI content into courses; and offer courses and programming that explicitly address structural racism in public policy.
Initiatives and opportunities: 
Continue to expand and leverage the Anti-racism Clearinghouse, which provides faculty with scholarly materials, multimedia content, and teaching guides to better foster anti-racism in the classroom
Domestic Racial Foundations of Public Policy speakers series and course
Global Racial Foundations of Public Policy speakers series
Center for Racial Justice Reading Circles
4. Support research and policy engagement that pursues just, equitable, and inclusive public policy for diverse populations
Foster new research and policy engagement, enhance and promote DEI values in public policy discourse, and connect faculty research and policy engagement related to DEI to our educational programs.
Initiatives and opportunities: 
Anti-racism Clearinghouse 
Anti-racism Summer Research Grants and Workshops (co-sponsored by the CRJ and NCID, Summer 2022)
5. Create engagement opportunities that advance social justice
Provide financial and logistical support to pursue research projects, policy and community engagement opportunities, and learning experiences that advance social justice.
Initiatives and opportunities: 
Racial Justice Student Initiative Fund
CRJ Student Advisory Board 
MPP CRJ Internship Partnership
DEI Funding initiatives for Ford School student organizations
DEI RA positions 
DEI Coalition (faculty, staff, and student representatives)
Student Organizations (SCPP, Out in Public, Global Fordies, and Women and Gender in Public Policy)
CRJ Visiting Fellows Program
Create a Center for Racial Justice Library
6. Bolster DEI communications
Amplify events, research, insights, and opportunities that advance DEI within and beyond the Ford School and the University of Michigan, and elevate DEI values in public policy discourse.
Initiatives and opportunities: 
DEI team and Communications & Outreach collaborations
Leverage Ford School social media platforms to share opportunities and accomplishments
Spotlight DEI initiatives and efforts led by faculty, staff, and students
Our current work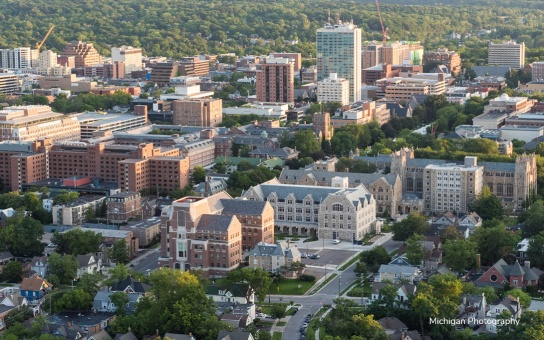 We're engaged in a University-wide anti-racism faculty hiring initiative that will provide the opportunity for units across campus to hire more faculty working in this area. The Provost selected the Ford School's Racial Justice in Technology proposal, submitted in partnership with the School of Information and the Stamps School of Art and Design. The School was awarded a second faculty cluster hire around addressing environmental racism and promoting health equity. The School would begin faculty recruitment immediately. 
We've made a concentrated effort to improve our staff hiring processes, to bring that work up to the level of success we've achieved in faculty hiring over the past several years. We reviewed staff hiring protocols to identify areas in our current recruitment and hiring processes where we can improve and better leverage outreach to connect with diverse populations. Staff were invited to attend information sessions on updated staff and hiring processes and are encouraged to complete the U-M Unconscious Bias Recruiting and Hiring Online Training module.
The Ford School's commitment to diversity, equity, and inclusion begins at the very foundation of who we are - our people. As an HR professional, I find it important to review our staff hiring protocols to identify and remove potential biases and ensure we recruit a diverse workforce with people of different backgrounds, experiences, and skills.

Carolina Blanc, Human Resources Officer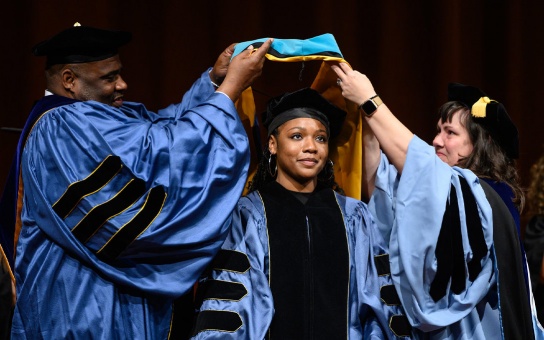 We're strongly committed to strengthening important pipeline initiatives to increase diversity in public policy.
We piloted a new predoctoral program—in partnership with a consortium of leading policy schools—to expand and broaden research fellowship and faculty mentorship opportunities for public policy master's degree graduates. Focusing on graduates from a diverse set of experiences with an interest in and aptitude for academic research careers in public policy, the Pre-Doctoral Program in Policy's goal was to build a more diverse pipeline for doctoral programs and future policy school faculty members. 
We've grown the Public Policy and International Affairs program (PPIA), an important pipeline for our master's degrees and for outstanding careers in public policy more broadly. We celebrated its 40th year at the Ford School this past summer. We've supported the PPIA fellowship (formerly known as the Sloan or Woodrow Wilson fellowship) since its inception in 1981 and we've been one of just a handful of policy schools to host the 7-week educational initiative for undergraduate students every summer. Read more about the PPIA program.
To celebrate the 40th anniversary of PPIA, we brought together a panel of distinguished leaders, each of whom attended the University of Michigan Junior Summer Institute and went on to forge careers of tremendous impact and service.
This summer, the Ford School introduced a new resource for incoming MPP and MPA students: a 3-week 2 hours/day, virtual training program in basic quantitative reasoning. Designed and taught by Ford School faculty, Springboard centers policy analysis and helps prepare incoming graduate students for the outstanding, rigorous analytic training they will receive at the University of Michigan.
We are reviewing and overhauling our core curriculum so that the important issues of structural racism and institutional discrimination are more explicitly and thoroughly addressed. Based on faculty discussion and votes in May and October 2020, we completed a landscape analysis of all our courses, and helped faculty plan for changes related to understanding structural racism and the historical role that policy has played both in building inequality and pursuing equality. These efforts require an initial investment of time and coordination among faculty and then ongoing commitment and work, including active oversight and continuous communication and coordination. This includes the further building of a clearinghouse with a wide variety of faculty resources (i.e., sample course assignments, multimedia material, conceptual models, theories, frameworks, glossary of terminology). We provide 1:1 consultations to faculty who wish to integrate anti-racism content into their syllabi. Two student DEI RA's are assisting in this work.
We are focusing on the mental health and well-being of all our students, staff, and faculty in this stressful, fraught time. We provide Ford School students with a list of resources, both within the Ford School and throughout the larger University.
Building on that, we aim to organize a set of workshops and small group discussions with a focus on navigating spaces where a person's identity is not in the majority, building on workshops we've done already in career services. The Identities in the Workplace: Career Fair 2021 is a collaboration between Duke's Sanford School of Public Policy, Harvard Kennedy School, Princeton's School of Public and International Affairs, and the University of Michigan Ford School of Public Policy.
The Ford School's embedded CAPS counselor, Kim Day, supports students in distress as part of her efforts to promote help-seeking behaviors and emotional well-being practices.
The Ford School continues to look for opportunities to build a strong, vibrant community among students, faculty, and staff. In fall 2022 we launched "Food for Thought." Hosted by Associate Dean John Ciorciari, these sessions provide opportunities to come together (over pizza!) for learning and dialogue on breaking news and policy issues. We also host fall events, holiday parties, Take Your Professor to Lunch, and more.
We launched the Center for Racial Justice, which is one avenue through which we seek to advance anti-racism and racial justice. Led by Associate Dean Celeste Watkins-Hayes—the Jean E. Fairfax Collegiate Professor of Public Policy, University Diversity and Social Transformation Professor, and professor of sociology—the Center for Racial Justice is rooted in anti-racist activism and is expressly designed to not only examine and understand persisting racial inequalities and their relationship to public policy but also to advance research, dialogue, pedagogy, and creative projects that support and enhance movements for racial justice.
As we assess where we are at the end of our DEI strategic plan's fifth year and the challenges faced, we realize there is still a great deal of work ahead. The challenges we face are ever-present, and our commitment to planning and implementing our DEI 2.0 Strategic Priority remains strong. This summer, the Ford School participated in a daylong interactive session for U-M DEI planning. The planning session was designed to bring leaders together to reflect on DEI 1.0 outcomes, build on our ongoing work and information gathered during the Evaluation Year, and create capacity to develop more strategic, focused, and streamlined DEI 2.0 plans
We realize that more work remains and feedback from faculty, staff, students, and alumni is an important part of strengthening these efforts. We continue to have accessible reporting procedures in place for students, faculty, and staff. This includes anonymous reporting options.
Have any questions?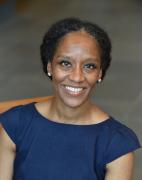 Diversity, Equity, and Inclusion Officer; Lecturer
Weill Hall
735 S. State St. #4227
Ann Arbor, MI, 48109