Our current work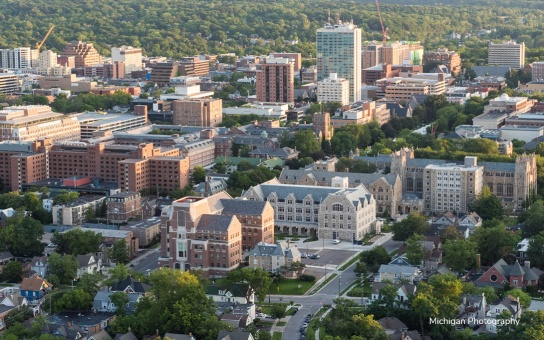 We're engaged in a University-wide anti-racism faculty hiring initiative that will provide the opportunity for units across campus to hire more faculty working in this area. The Provost selected the Ford School's Racial Justice in Technology proposal, submitted in partnership with the School of Information and the Stamps School of Art and Design. The School would begin faculty recruitment immediately. 
We've made a concentrated effort to improve our staff hiring processes, to bring that work up to a level of success we've achieved in faculty hiring over the past several years. We are reviewing staff hiring protocols to identify areas in our current recruitment and hiring processes where we can improve and better leverage outreach to connect with diverse populations. 
 
The Ford School's commitment to diversity, equity, and inclusion begins at the very foundation of who we are - our people. As an HR professional, I find it important to review our staff hiring protocols to identify and remove potential biases and ensure we recruit a diverse workforce with people of different backgrounds, experiences, and skills.

Carolina Blanc, Human Resources Officer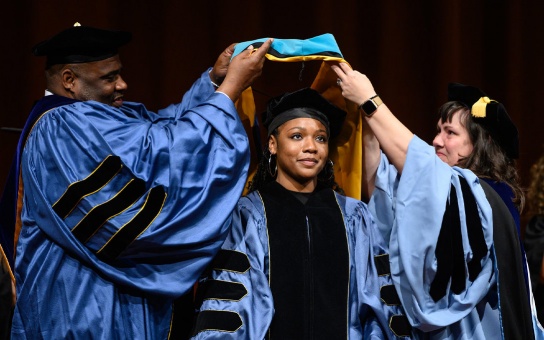 We are piloting a predoctoral program with other leading policy schools to diversify the pipeline for doctoral studies in public policy. With expanded research assistantships, faculty mentorship, and course opportunities, we aim to support diverse, exceptional policy school master's degree program graduates, to help prepare them for rigorous PhD programs. The pilot seeks to increase opportunities in academic policy research for those who have experienced financial hardship, are first-generation college students, or who come from an educational, cultural, or geographic background that is underrepresented in related doctoral programs.
We are reviewing and overhauling our core curriculum so that the important issues of structural racism and institutional discrimination are more explicitly and thoroughly addressed. Based on faculty discussion and votes in May and October 2020, we are working on a landscape analysis of all our courses, and helping faculty plan for changes related to understanding structural racism and the historical role that policy has played both in building inequality and pursuing equality. Changes will be implemented in Fall 2021. 
 We are focusing on the mental health and well-being of all our students, staff, and faculty in this stressful, fraught time. Our layered strategy is bolstered by our new embedded counselor who increases access to mental health support for Ford School students. We are in the process of gathering feedback from students on whether services are accessible, especially from students of color, on this and other resources and services providing mental health support. 
Building on that, we aim to organize a set of workshops and small group discussions with a focus on navigating spaces where a person's identity is not in the majority, building on workshops we've done already in career services. 
Meet Kristen Carney, the Ford School's embedded CAPS counselor. Kristen supports students in distress as part of her efforts to promote help-seeking behaviors and emotional well-being practices.
As we assess where we are at the end of our DEI strategic plan's fifth year and the challenges faced, we realize there is still a great deal of work ahead. The challenges we face are ever-present, and our commitment to planning and implementing our DEI 2.0 Strategic Priority remains strong. A strategic planning consultant will support us in the transition process. Throughout this process, we welcome and support active engagement from all members of our community, for their perspective, voice, and creative input. The next iteration of our DEI strategic plan will collect input and feedback from students, faculty, staff, alumni, supporters, and others.
We have begun preliminary work on the creation of a new Center for Racial Justice, led by Jean E. Fairfax Collegiate Professor of Public Policy Celeste Watkins-Hayes and rooted in anti-racist activism.