Black perspectives in public policy
Date & time
Feb 9, 2023, 11:30 am-12:50 pm EST
Location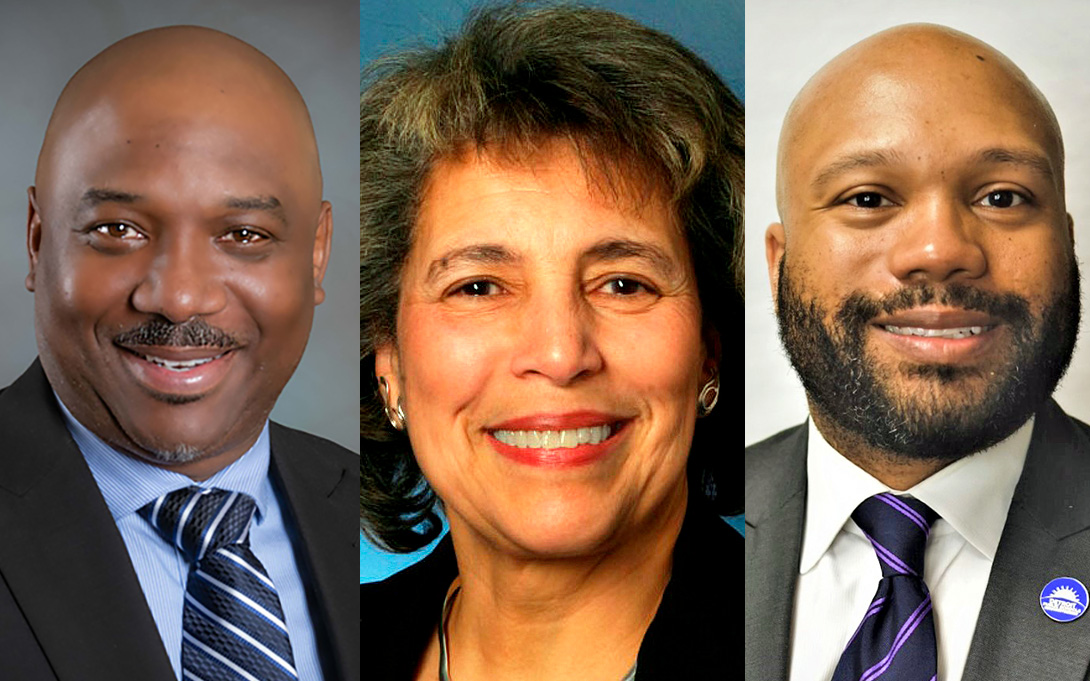 Join P3E's community engagement manager DeAndré J. Calvert for a discussion of policy perspectives on contemporary and historical issues related to black Americans with Patrick Wimberly, mayor of Inkster, MI; Alma Wheeler Smith, former Michigan state legislator; and Theodore Jones, Detroit Public Schools Community District project manager. Our panelists will provide insight into whether current legislation meets the needs of America's black population and will examine present-day and systemically inequitable policies in education, access to resources, and civil rights. By sharing the experiences and knowledge gained throughout their journeys, our panelists aim to inspire hope and action for the future of public policy for black Americans. 
Light refreshments will be provided.
About our speakers
Patrick Wimberly
Patrick Wimberly is the mayor of the City of Inkster, Michigan. A lifelong resident of Inkster and father of three, he graduated from Inkster High School and later attended the University of Phoenix, majoring in Business Administration. Prior to being elected mayor, Patrick held board memberships for the Inkster zoning board of appeals, Downtown Development Authority, Inkster elections board (Chairman), and City of Inkster Tax Increment Finance Authority. After a successful political campaign, Patrick was elected Mayor Protem from 2008-2012 for the Inkster City Council. In 2013, Patrick co-founded the Michigan Cannabis development association, where he was a board member. Patrick co-founded SuiteB Provisioning Center and was awarded the first medical cannabis license in the city of Inkster in 2016. Patrick also co-sponsored and co-chaired the Inkster Summer festival in 2017-2018 and was elected mayor of Inkster in 2019, where he is serving a four-year term. 
Alma Wheeler Smith
Alma Wheeler Smith graduated from the U-M and served in the Michigan Legislature for 14 years, eight in the Senate and six in the House. Prior to service in the Legislature, Smith worked as a senior producer at the UM Television Center and legislative coordinator for State Senator Lana Pollack. She has served as an Ann Arbor Cablecasting Commissioner, South Lyon Community Schools Board of Education Trustee and President, and Washtenaw County Commissioner. Smith currently serves on the board of the Regional Transit Authority of Southeast Michigan, the University Bank Board of Directors (as chair), the Michigan Campaign Finance Network, the Michigan Legislative Retirement System, and is the chair of the Washtenaw Equity Partnership, a community and institutional effort to reimagine the criminal-legal system in the Washtenaw County.
Theodore (Ted) R. Jones
Theodore (Ted) R. Jones, EdD, MSW, became a school social worker and community organizer in Detroit after earning his Master of Social Work degree from the University of Michigan. During this time, he also participated in a political campaign for the Michigan House of Representatives. The candidate he worked for won, and so began Ted's exploration of the political arena. He worked as a legislative director in the state House, in government relations thereafter, and on additional political campaigns. Ted then started his consulting firm, focusing on Detroit community engagement, development, and political consultation.Ted then successfully applied to be a Detroit Revitalization Fellow and joined Detroit Public Schools Community District in 2017. Through this placement, he discovered a passion for education and equity. Since 2019, Ted has been working in the Office of the Superintendent. He currently leads the District's board relations and policy development processes. In 2022, Ted also joined the Partnerships Office working on ways to increase the District's fundraising capacity. Moreover, in 2022 Ted earned his Doctor of Education degree in educational leadership from Michigan State University. Ted was born in Philadelphia, PA, and lived in Dallas, TX, and Pine Bluff, AK, before arriving in Michigan at the start of the third grade. He earned his bachelor's degree in political science and government from Hampton University.
Sponsored by
Gerald R. Ford School of Public Policy
Have any questions?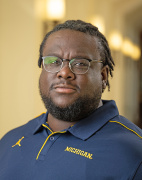 Community Engagement Manager, Program in Practical Policy Engagement
Weill Hall
735 S. State St. #5246
Ann Arbor, MI, 48109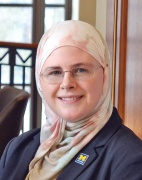 Administrative Coordinator/Project Coordinator, Weiser Diplomacy Center, Center for Local, State, and Urban Policy
Weill Hall
735 S. State St. #5246
Ann Arbor, MI, 48109
Contact