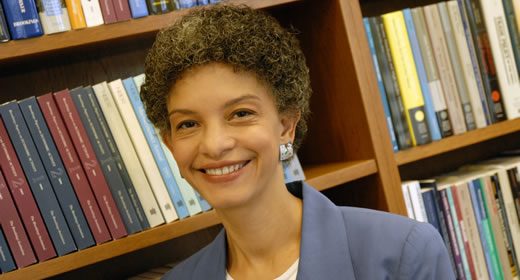 This April, I was pleased to host Federal Reserve Board Chair Janet Yellen for my last official Policy Talks @ the Ford School event as dean, then to preside over my last commencement as dean the following week.
This year's commencement was particularly touching, as we came together to celebrate the accomplishments of U-M's bicentennial class. We heard from long-serving faculty members who will be familiar to many of you--PAUL COURANT, now interim provost at U-M, and SHELDON DANZIGER, now president of the Russell Sage Foundation--as well as from one of our newest faculty members, JON HANSON, who is deeply admired by so many of our current students. We also heard from two students who were elected by their peers to offer parting thoughts at commencement: JOSEPH SHEA (BA '17), son of alumnus STEVE SHEA (MPP '85), and BILAL BAYDOUN (MPP '17), the school's inaugural Gerald R. Ford Presidential Fellow.
After ten years as dean, and 17 years since my last sabbatical, I'll step down from the deanship on June 30 and will be taking some time to refresh and reenergize before I return to the school to throw my energies into research, teaching, and public engagement. I am particularly honored to be starting the next chapter of my career as the EDWARD M. GRAMLICH Collegiate Professor of Public Policy. Ten years ago, Ned encouraged me to accept the deanship, and I am proud to honor his legacy--the legacy of the school's inaugural dean--in the years ahead.
The search for our next dean is ongoing, and we hope to hear more from the president and provost soon. As interim provost at U-M, our own Paul Courant is leading the search. For many of us, it's deeply heartening to know that a faculty member with such strong ties to our school will be choosing our next dean—that decision simply couldn't be in better hands.
Speaking of faculty, after twenty-five years of service, MARINA V.N. WHITMAN will retire from active duty on the Ford School faculty this June. Among her colleagues and former students, Marina is known for her deep expertise in international trade and corporate social responsibility, as well as for her tremendous warmth, wit, and humor. We will miss her presence here, but hope she will remain an active member of the Ford School community for decades to come. As we celebrate Marina's longstanding career accomplishments, we congratulate and welcome faculty members who are in the early stages of their careers, as well. It is a pleasure for me to report that KEVIN STANGE has been promoted to associate professor with tenure--a very well-deserved honor--and that TAMAR MITTS and FABIANA SILVA will join us as tenure-track assistant professors this fall.
It was a personal pleasure for me to learn last month that Ford School Committee members, including Ford School alumnus JIM HUDAK (MPP '71), had established an endowed fund to honor my service with the school. They have targeted it--quite appropriately--to student support, which has been the top philanthropic objective of my tenure. Endowed funds like mine, the SUSAN M. COLLINS Fund for Student Support, grow in value while producing income for generations to come. Don and I look forward to meeting the recipients year after year, and know that they will impress and inspire us far into the future.
Ford School students are, hands down, some of the most impressive I've known. Just this spring, alumna ANNIE MAXWELL (MPP '02) was recognized with the University of Michigan's Bicentennial Award for her outstanding early-career success; CORTNEY SANDERS (MPP '17) was recognized for her inspiring student leadership; and NADINE JAWAD (BA '18) was honored as one of 62 Truman Scholars across the nation. I look at these young women and am so proud of the education we offer and the tremendously talented, service-oriented students who pursue it.
Speaking of pride, we are accepting nominations now for our NEIL STAEBLER Distinguished Service Award, which recognizes Ford School alumni who have made exceptional professional and personal contributions. If you know of a Ford School alum who has made a particularly significant contribution to community or society, please take some time to submit a nomination by June 30.
With gratitude and best wishes,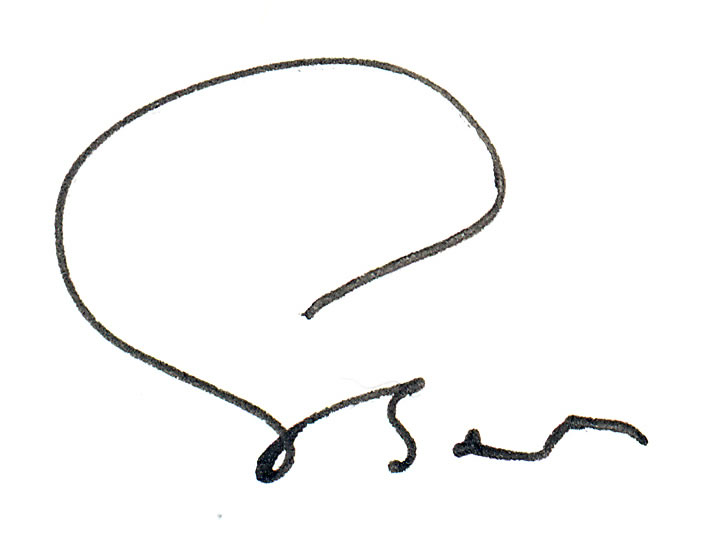 Susan M. Collins
Joan and Sanford Weill Dean of Public Policy (2007-2017)