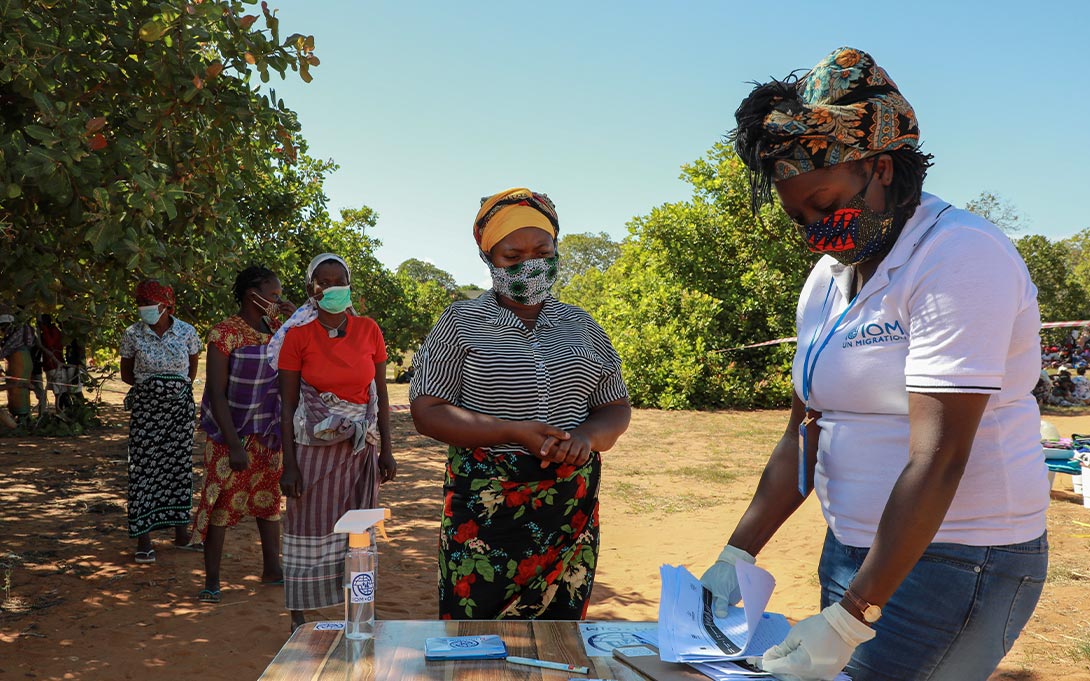 Does providing financial incentives to learners enhance teaching about COVID-19, or hinder it? That is the question that Dean Yang, professor of public policy and economics, and his research team asked in their study, "Teaching and Incentives: Substitutes or Complements." The interdisciplinary team, consisting of five other researchers, including Ford School PhD candidate James Allen IV, conducted an experiment to promote learning about COVID-19 among Mozambican adults.
"These two broad approaches (teaching and incentives) are often described as operating on the 'supply' and 'demand' sides of education, respectively," the researchers wrote. "Crucially, are supply and demand interventions substitutes or complements?"
Contrary to predictions obtained from other researchers, the study found that teaching and financial incentives complement each other, meaning the positive effect of the interventions when implemented together was even greater than the sum of the positive effects of the interventions when implemented separately. 
"When implemented together, teaching and incentives have a positive synergy that does more good than the additive effects of separate interventions," said Allen. 
The researchers also examined the extent to which the supply and demand interventions enhance each other, claiming to be the first study to do so.
"The most novel feature of our work is that we explicitly measure the complementarity between a supply-side and a demand-side educational intervention," the authors wrote. "We are not aware of any prior study that has done this."
Yang and his colleagues admitted that more research needs to be done to generalize the study and offered potential directions for future research. 
"Future studies could seek to measure the complementarity between teaching and incentive treatments in stimulating learning about other topic areas (for example, personal finance, legal rights, or agricultural technologies and techniques); among students in school settings; and in other study populations with varying cultural background and development status," they concluded. "It would also be valuable to examine the complementarity between other types of 'demand' and 'supply' interventions than the ones we study. Of particular interest for future study would be demand interventions that are more readily scalable (and less costly) than the monetary payments we offer. We view these as promising directions for future research."

This study was originally published by the National Bureau of Economic Research. Read the entirety of it here.
You can see more of Dean Yang's research on the economics of health decision-making in Mozambique here.