2021-2022: Nationalist extremism
Home | About | 2021-2022 Nationalist extremism | 2020-2021 Climate change | Previous years
In recent years, right-wing nationalist extremism has been a rising concern in the United States, Canada, and increasingly in Mexico. The rise of far-right groups and movements advocating and sometimes practicing violence is well known, but much remains to be understood about the nature of the threats they present and the means available to address these forms of extremism, within each country and through regional cooperation. This year's North American Colloquium (NAC) drew scholars and policymakers together to improve our collective understanding of the historical legacies and driving causes for rising right-wing extremism in the region, current manifestations of the threats it poses, legal and policy tools available to address those threats, and ways those tools can be used to fashion productive new approaches.
We convened a series of webinars in the fall and winter to launch a discussion among scholars and students at the University of Toronto, Autonomous National University of Mexico, and University of Michigan, engaging outside experts as well. You will find recordings and transcripts of the recording below.
Re(watch) the talks
Video from the 2021-2022 North American Colloquium on nationalism and extremism.
Have any questions?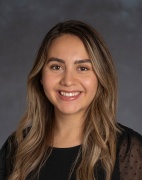 Administrative Assistant, International Policy Center and Weiser Diplomacy Center
Weill Hall #3310
735 S. State Street
Ann Arbor, MI, 48109