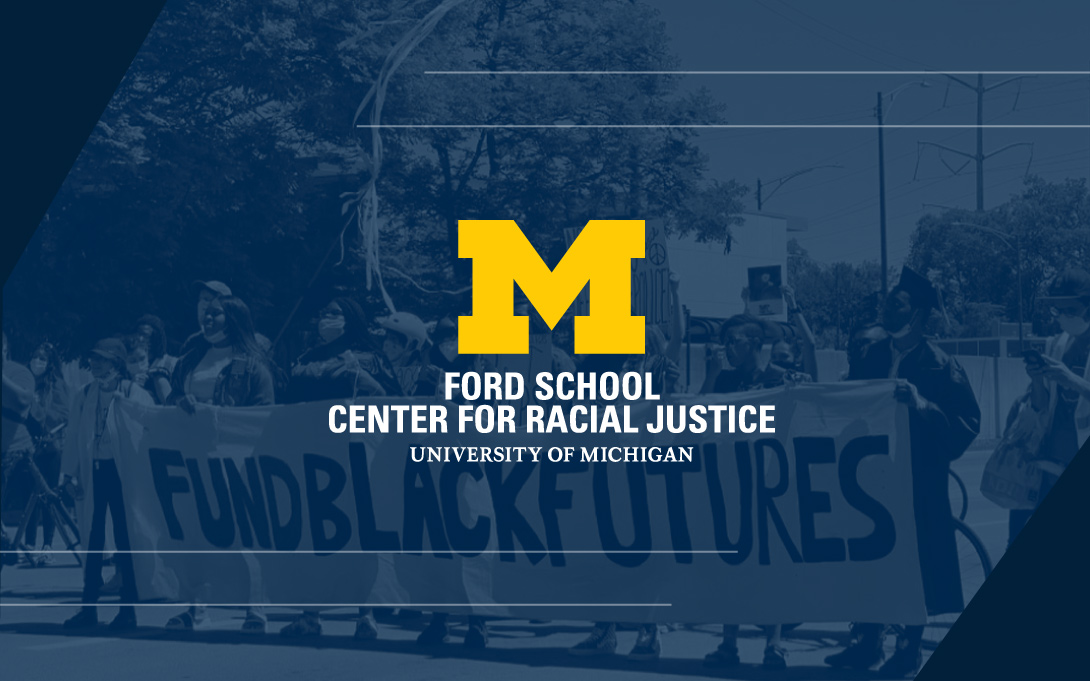 The University of Michigan Ford School of Public Policy is launching a new Center for Racial Justice designed to expand knowledge about the complex intersections between race and public policy and create a community of leaders, scholars and students engaged in social justice work focused on racial equity.
The center will be led by sociologist Celeste Watkins-Hayes, Ford School's associate dean for academic affairs.
"At the Center for Racial Justice, we believe in the power of public policy to help address the societal challenges that we all face," said Watkins-Hayes, a university diversity and social transformation professor. "As we examine the fraught histories and consequences of some of our policies and the transformative power of others, we learn a valuable lesson: Effective and just public policy can only be achieved if we bring diverse perspectives to the table."
This fall, the center will feature a cadre of scholars to deliver virtual presentations on the roots and currents of race in economic, housing, criminal justice, education and immigration policy. Speakers include: Trevon Logan, Ohio State University; Nicole Gonzalez Van Cleve, Brown University; William "Sandy" Darity, Duke University; Rucker Johnson, University of California, Berkeley; and Jennifer Lee, Columbia University.
The event series is open to the public but designed in particular for Ford School students, faculty and staff. Through an accompanying course, undergraduate and graduate students will explore the formal and informal racial structures in which policy is formed, implemented and experienced. There will be opportunities for Ford School faculty and staff to discuss material from the event series and integrate new knowledge into teaching and services.
The new center will also host a virtual Masterclass in Activism Oct. 6 featuring Dr. Johnnetta Betsch Cole. Additional learning opportunities will be added in the fall and winter terms, including workshops and financial support for student-led racial justice initiatives. 
"The Center for Racial Justice builds on the Ford School's long standing strength in social policy and commitment to diversity, equity, and inclusion," said Dean Michael S. Barr. "The center will play a key role in our work to advance the vitally important cause of bringing racial justice to our policy structures."
Dominique Adams-Santos will serve as associate director of the center. She is a qualitative researcher who seeks to understand how individuals navigate the racial, gender and sexual politics of digital and urban landscapes in their search for intimacy and community. She will also serve as one of the first Anti-Racism Collaborative Postdoctoral Fellows at U-M's National Center for Institutional Diversity.
Also joining the center as its first student engagement coordinator is Ford School class of 2021 alumna Sharanya Pai.