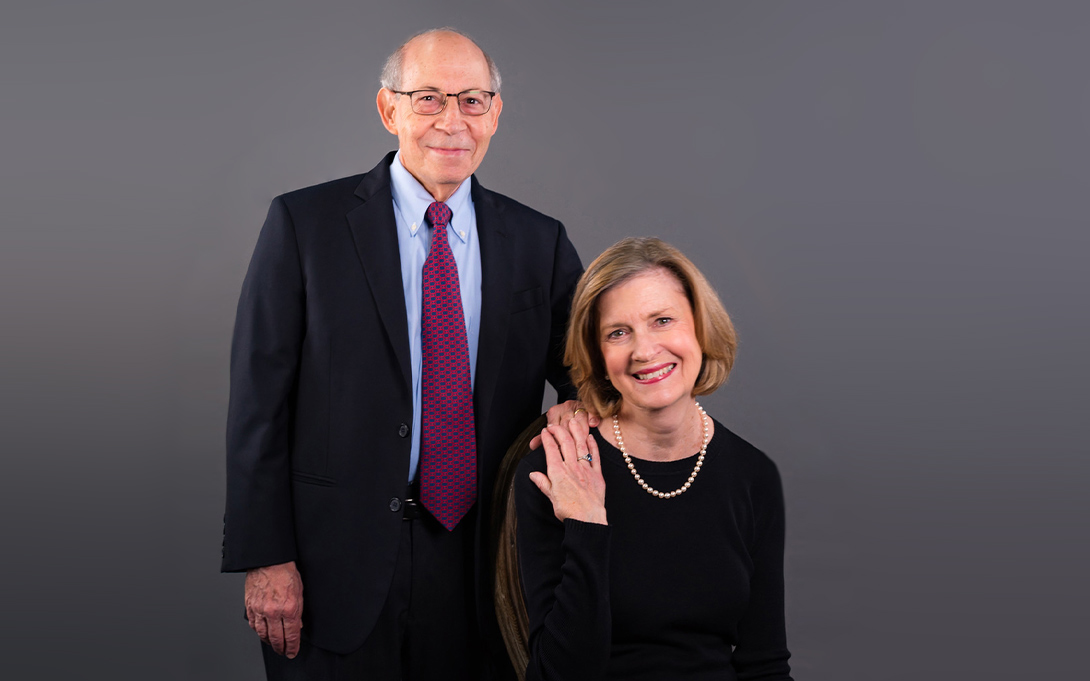 A set of gifts totaling $17 million from the Kohn Charitable Trust will establish a resource hub at the University of Michigan's Gerald R. Ford School of Public Policy to catalyze interdisciplinary research on policy that promotes social equity and inclusion for all U.S. residents. 
A new $10 million gift will fund the Kohn Collaborative for Social Policy and completes the investment made by Harold and Carol Kohn in the last several years.
"We know of no better home for the Kohn Collaborative than the Ford School," the Kohns said. "Our hope is that it will become a valued national resource for social policy analysis and solutions." 
Ford School Dean Michael Barr said he is grateful to Hal and Carol Kohn for "their transformative gift to deepen the impact of the Ford School's work on social policy." 
"We look forward to welcoming the Kohn family of professorships to the Ford School, along with our wonderful students as Kohn Scholars, and the Kohn Collaborative to advance social policy research," he said. "Hal and Carol are such wonderful members of the Ford School family."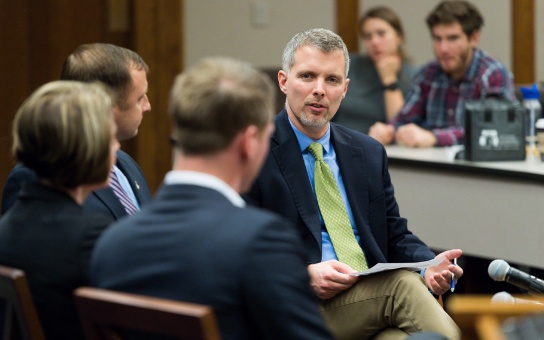 With this latest gift, U-M establishes two new professorships, bringing the number of Kohn professors at the Ford School of Public Policy to five. The Harold Kohn Professorship will support applied research in U.S. economic policy that advances social equity and inclusion. The Carol Kakalec Kohn Professorship will promote social equity through U.S. education policy, with a potential focus on childhood development. 
Three previously announced Kohn professorships focus on social justice, equity and inclusion, and disability policy. Together, the five Kohn professorships will dramatically expand the school's expertise and impact in domestic social policy. The Ford School is already ranked No. 1 in social policy among U.S. schools of public affairs, a distinction held for nearly a decade.
"The Kohn family has a long line of descendants who were merchants in Germany and the United States," said Harold Kohn. "It is a complex history with periods of growth and opportunity and periods of prohibitions, discrimination and forced loss of livelihood. Accordingly, we recognize that for the U.S. society to be truly successful and vibrant, there must be economic equity and educational opportunity for all."
The latest Kohn gift also will fund two Rackham Master's Awards, one of the Ford School's and the university's highest honors for incoming graduate students who come from an educational, cultural or geographic background that is underrepresented in graduate study, have demonstrated a commitment to diversity, or have experienced financial hardship. The Kohn Scholars will receive two years of full tuition, a stipend, and health and dental care. 
"We recognize that scholarship at a university is a team effort between faculty and students and that it is a process of training and developing scholarly independence," the Kohns said. "We are happy to join the Rackham Graduate School in this process to support fellowships for Ford School students."
The Kohn Collaborative also will provide resources to support social policy research, spur collaborative initiatives and advance the collaborative's impact.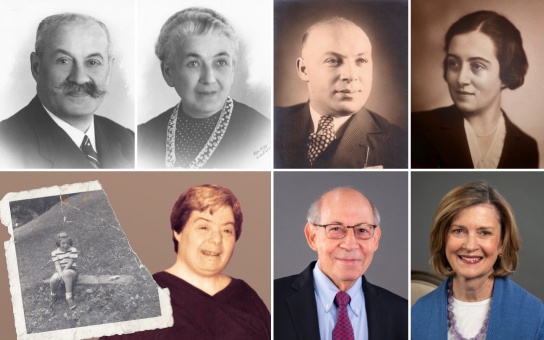 The Kohn Charitable Trust's previous gifts to the Ford School were made in 2018 and 2020. The Hermann and Amalie Kohn Professorship in Social Policy and Social Justice, named in honor of Harold's grandparents who perished in the Holocaust, is currently held by Professor H. Luke Shaefer, director of Poverty Solutions and associate dean for research and policy engagement at the Ford School. 
The Karl and Martha Kohn Professorship of Social Policy, named for Harold's parents whose lives were irrevocably affected when they fled Germany's National Socialist Party rise in the 1930s, will advance societal equity and inclusion in the U.S. The Arlene Susan Kohn Professorship of Social Policy, named for Harold's twin sister, will address the rights of the disabled in the United States.
About the Kohns
Harold Lewis Kohn was born April 1, 1945, in Manhattan, New York. He graduated from the University of Michigan in 1966 with a B.S. in chemistry, completed his doctoral studies in chemistry at the Pennsylvania State University and then spent 26 years with the University of Houston's Department of Chemistry. In 1999, he was recruited by the University of North Carolina to lead the Division of Medicinal Chemistry and Natural Products (now the Division of Chemical Biology and Medicinal Chemistry), and was named Kenan Distinguished Professor with joint appointments in the Eshelman School of Pharmacy and the Department of Chemistry. His research focused on elucidating the mode of action of clinical agents, especially anticancer and neurological agents and antibiotics, and on drug discovery. His work reported on new synthetic routes for several important classes of molecules, including diamines, unnatural amino acid derivatives and heterocyclic compounds. He is credited with the discovery of lacosamide (Vimpat®), a first-in-class antiepileptic drug marketed worldwide for the treatment of partial and generalized seizures. He retired in 2015.
Carol Kakalec Kohn was born February 6, 1946, in Washington, D.C. She attended St. Joseph College, a small Catholic women's college in Emmitsburg, Maryland, and finished her B.A. degree at the University of Albuquerque, with twin toddlers in tow. In 1990, she completed an M.S. degree in health care administration from Texas Woman's University. She became a successful life sciences editor, working with scientists and student authors to ready their research manuscripts for publication and grant proposals for submission. In 1990, she began work at Houston's Texas Children's Hospital in patient education, working to make medical information accessible to young patients and their families, and in marketing. She moved on in 1997 to direct public affairs for the Harris County Hospital District (now Harris Health System), the hospital and clinic system of Texas' most populous county. When the Kohns moved to North Carolina in 1999, she began consulting as a science editor working with academic clients from Chapel Hill to Tokyo. She retired in 2016 to focus her efforts on the Kohn Charitable Trust.
In December 2016, the Kohns established the Kohn Charitable Trust to address, in part, their shared belief that structural inequalities in the U.S. have muted many voices and that a vibrant America must empower and utilize the talents of all its residents.