North American Colloquium
University of Toronto • Autonomous National University of Mexico • University of Michigan
Overview of the colloquium
The North American Colloquium (NAC) is a collaborative venture between the Autonomous National University of Mexico, University of Toronto, and University of Michigan. Established in 2018, the NAC brings together leading academic analysts and practitioners from Mexico, Canada and the United States to address key social and policy issues facing all three countries. Each year, the three partner universities select a theme, and one serves as the host to convene joint activities throughout the year.
The first NAC, hosted by the University of Toronto in 2018-19, focused on trade. In 2019-20, the Autonomous National University of Mexico hosted the NAC with a focus on migration. Climate change was the theme of last year's NAC, convened by the University of Michigan. This year, the University of Michigan's Gerald R. Ford School of Public Policy is leading the colloquium on the theme of nationalism and extremism in North America.
2021-22 program: Nationalism and extremism in North America
This year's NAC features a series of tri-national online panel discussions on key topics related to nationalism and extremism
2021-22: Nationalism and extremism
Video from the 2021-2022 North American Colloquium on nationalism and extremism.
2020-21: Climate change
Video from the 2020-2021 North American Colloquium on climate change.
Have any questions?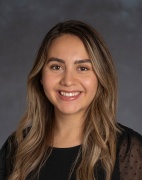 Administrative Assistant, International Policy Center and Weiser Diplomacy Center
Weill Hall #3310
735 S. State Street
Ann Arbor, MI, 48109